Careers
The old adage that people are our most valuable asset is a true one. It's as simple as that. We are nothing without our people. Our people make it all happen.
See Openings

If you search for "marketing agency hiring near me" or just "marketing agency hiring," there's no telling what you'll find. But we hope you find us. Our Pavone Group family is growing across all of our nine agencies. If you consider yourself to be savvy, entrepreneurial, like to push boundaries, operate with respect, passion and kindness, this might be the place for you.
Pavone Group is comprised of these companies:







Pavone Group Core Values
If we do not respect ourselves, our coworkers, our clients, our work, then we do not succeed. There are no wins unless they are built on the bedrock of respect and kindness.
We are never satisfied with the status quo, with complacity comes failure. As such we believe in always-be-innovating. Always-be-learning. We strive to make and remake and make better. Innovation is the pathway to good work.
Passion is the single most important attribute to possess in this business. It's essential. It drives us to work hard, work smart, and work with love, resilience and integrity. Passion keeps us positive and grounded and creates a spirited environment where there is no option other than that of success.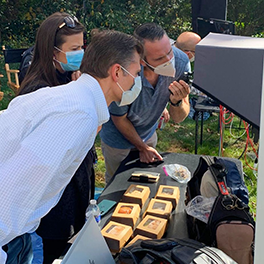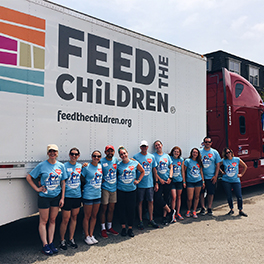 Benefits

Comprehensive medical
401K & Matching

Flexible paid time off

Floating holiday for faith or culture

Frequent all-agency social events

Pet insurance

Generous office closure days
Fresh Faces of Our Pavone Group Family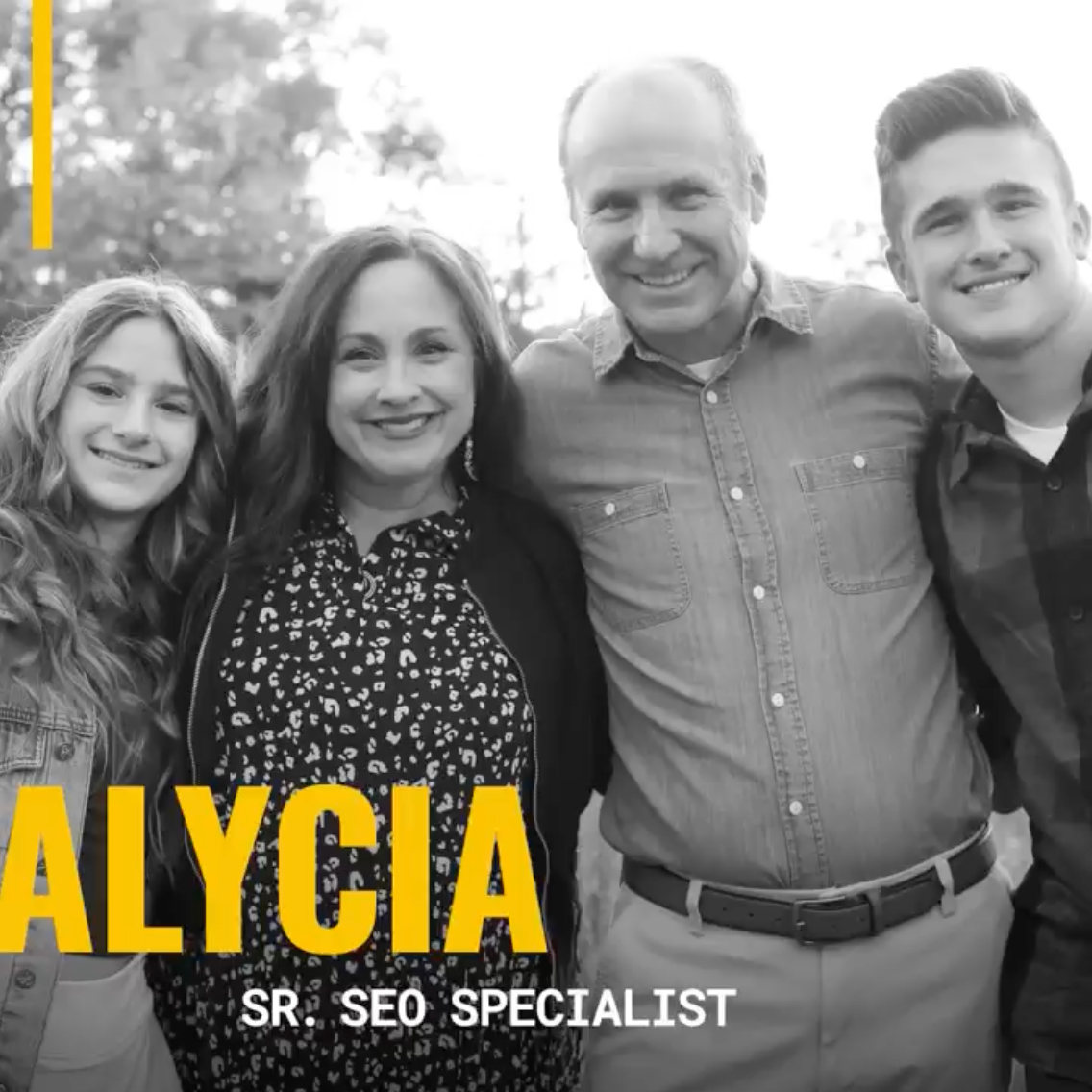 Alycia Campbell
Pavone Group
Senior SEO Specialist
As a marketer, you can't go anywhere these days without hearing "SEO this" and "SEO that." That's why we're excited to announce the arrival of Alycia Campbell as Pavone Group's senior SEO specialist. She knows SEO this and SEO that AND a whole lot more. Welcome, Alycia!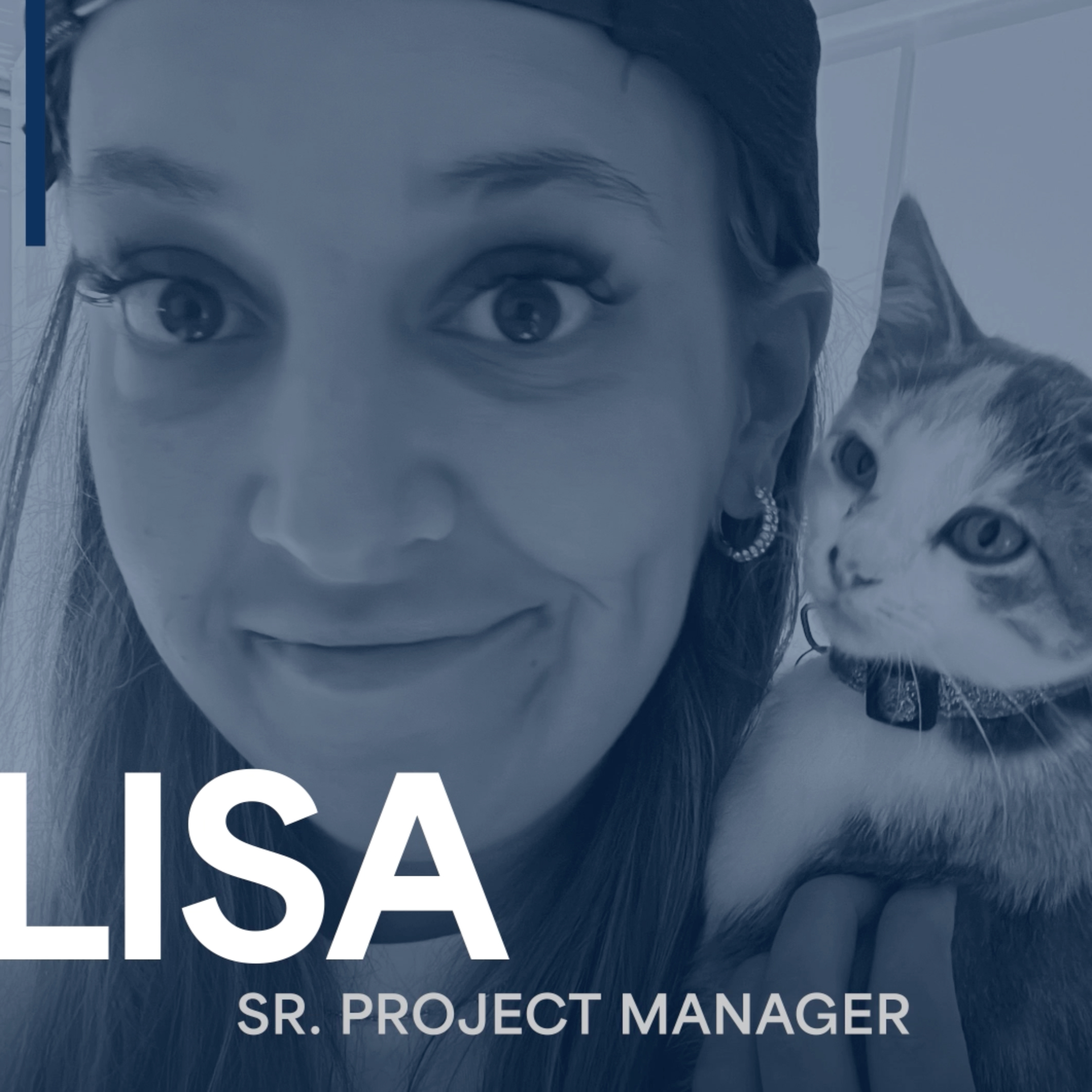 Lisa Wojcehowicz
Varsity
Senior Project Manager
Varsity was recently named one of the Central Penn Business Journal's Fastest Growing Companies and Lisa Wojcehowicz is part of that growth. Lisa joins the team as Varsity's newest senior project manager. She also fosters kittens in her spare time, which is officially the most adorable side gig ever. Welcome, Lisa!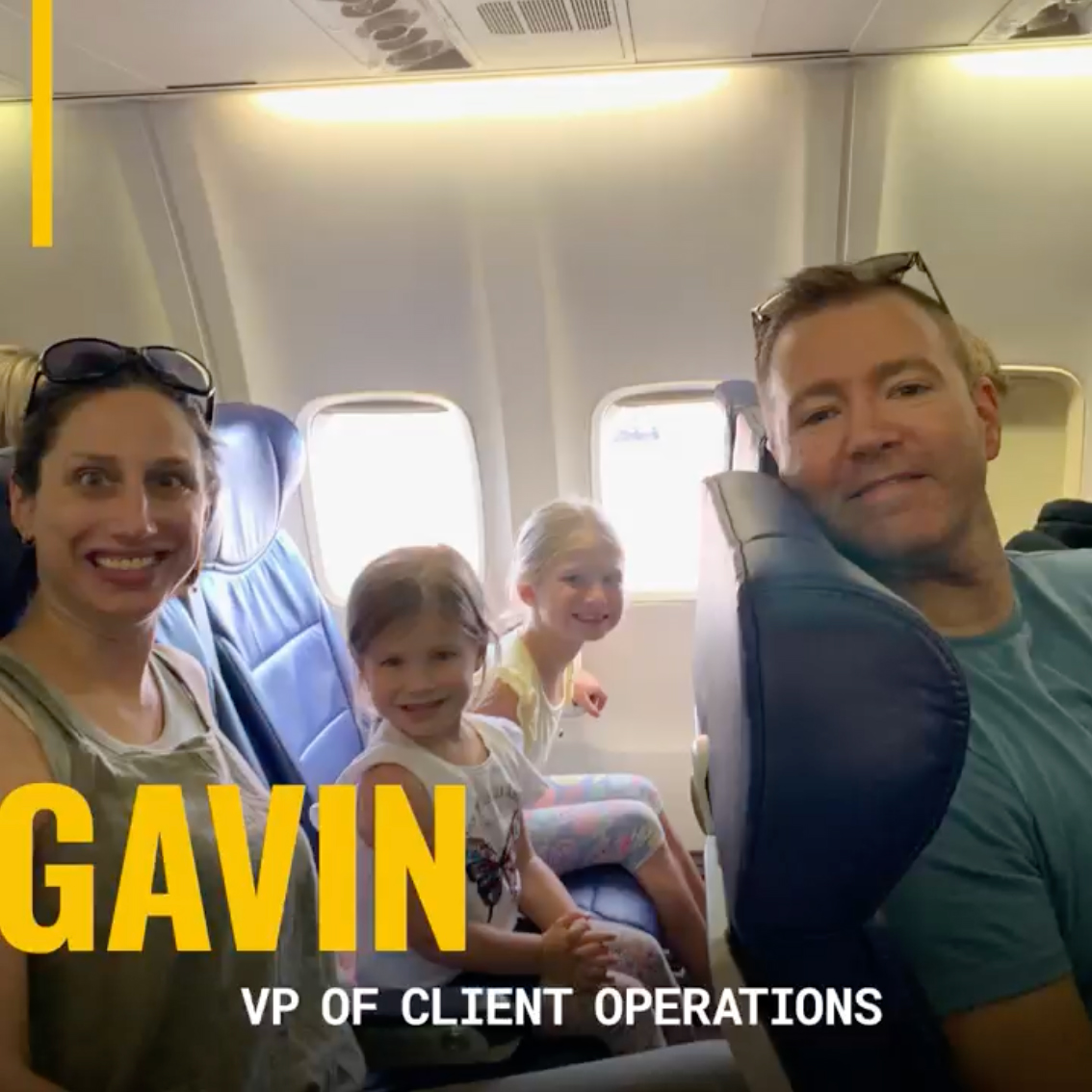 Gavin Davie
Pavone Group
Vice President, Client Operations
We're excited to announce the arrival Pavone Group's new VP of client operations. His name? Gavin Davie. His experience? Nearly two decades of project planning and team management. His passion? Traveling the world with his family. Welcome to the team, Gavin!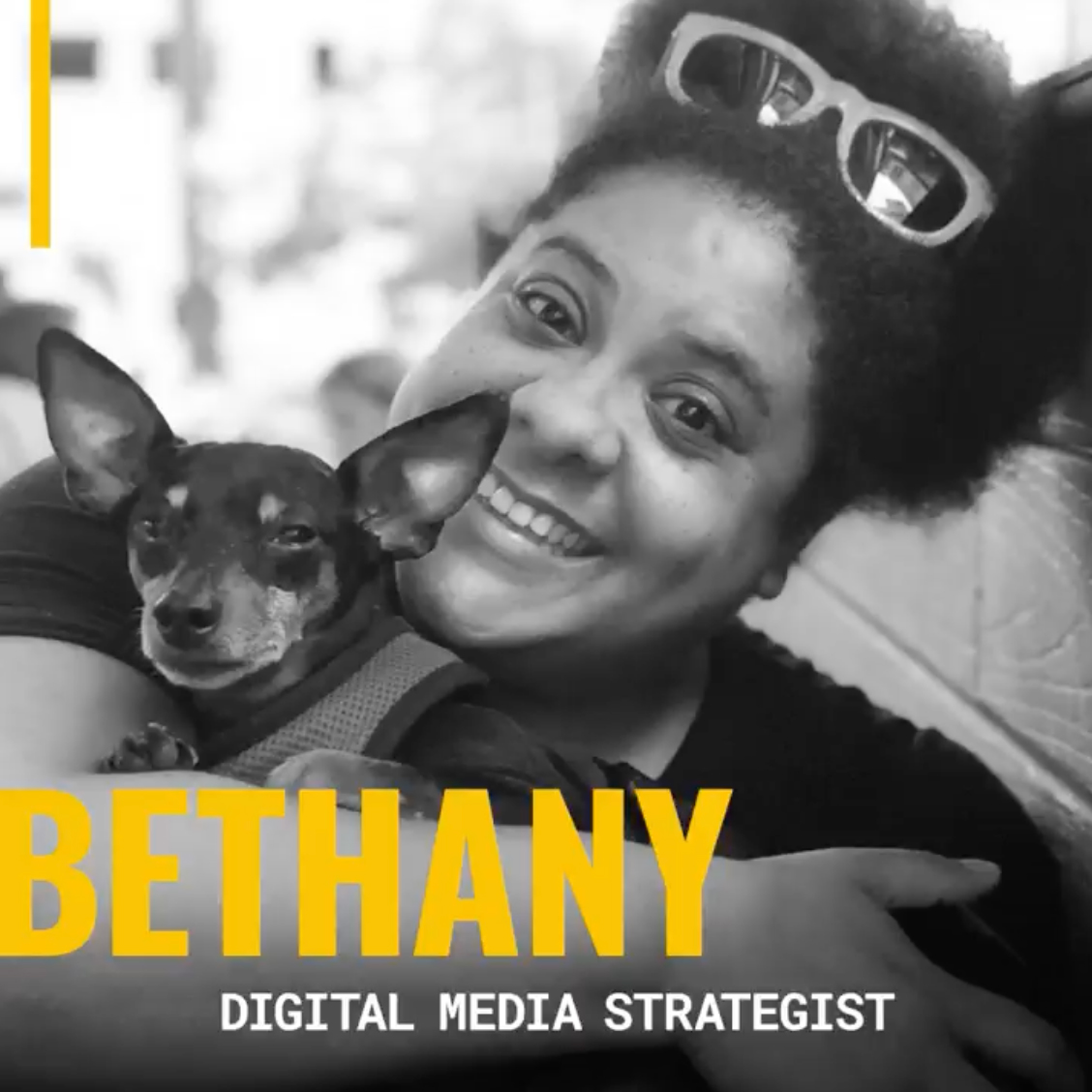 Bethany Arwa
Pavone Group
Digital Media Strategist
Pavone Group's digital media expertise before today? 10 out of 10. After today with the addition of Bethany Arwa? Off the charts. Bethany joins us as a digital media strategist and brings with her 15 years of experience in building omnichannel media strategies for brands like Dippin' Dots, Cutter & Buck, Atlantic Health System and Microsoft Partners. Welcome to the team, Bethany (and Millhouse)!
Ana Stroble
Varsity
Account Strategist
Varsity is growing! To be fair, Varsity has been growing by leaps and bounds for the past several years, but we still get excited with each example of that growth. Today, we grow with the addition of Ana Stroble as our new account strategist. Ana's experience in digital media and in sales and marketing for continuing care retirement communities makes her an incredibly valuable asset for Varsity's clients. Welcome, Ana!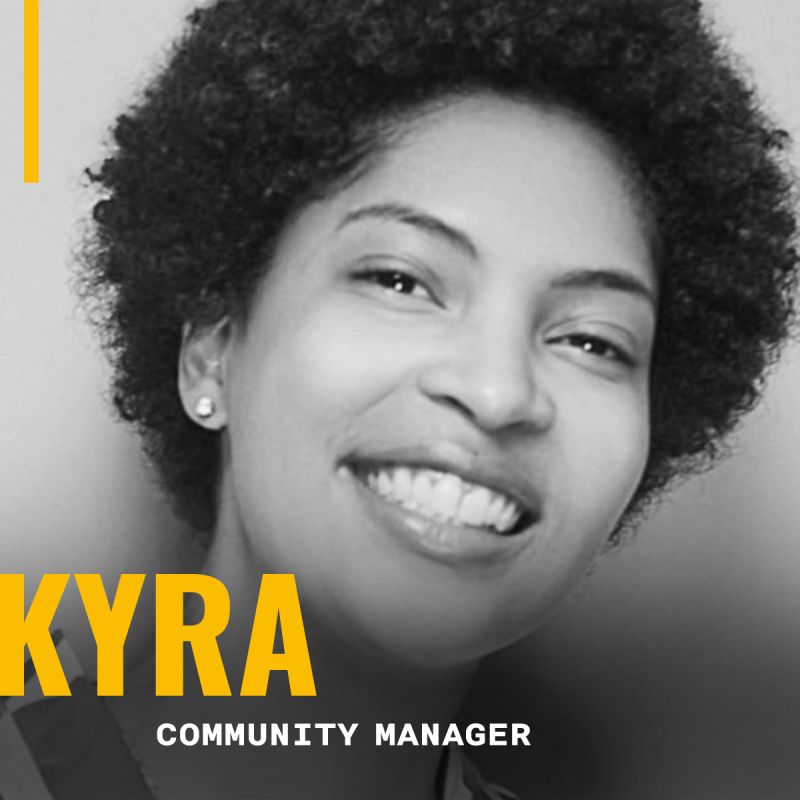 Kyra Wiggins
Pavone Group
Community Manager
Kyra Wiggins knows how to create award-winning content. That's good for Pavone Group (and our clients) because Kyra is the newest addition to our social media team. As for her previous award-winning work, Kyra has an Emmy with her name on it. Yep, an Emmy. Welcome to the team, Kyra!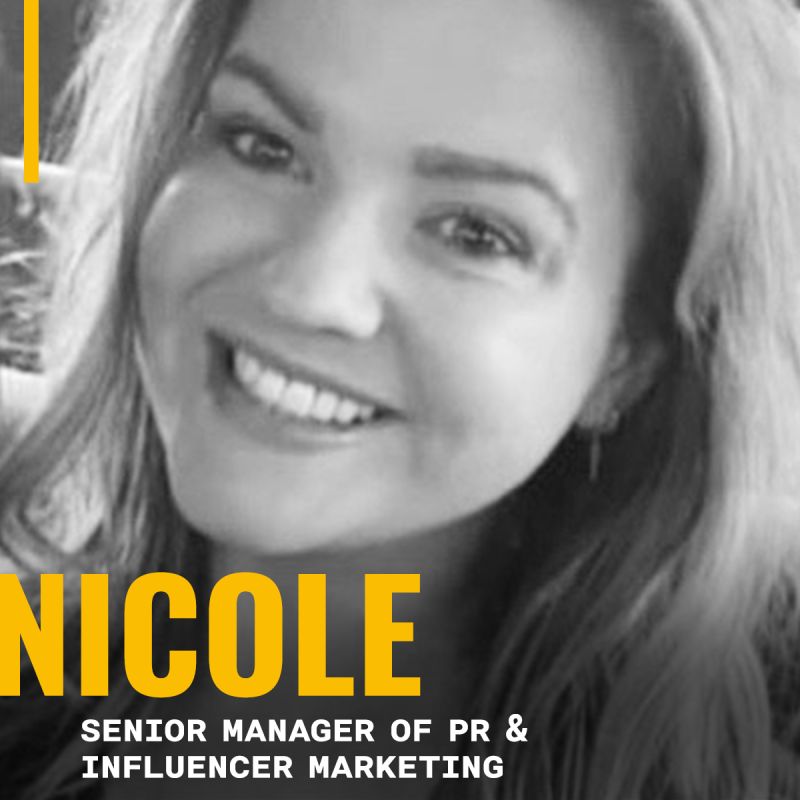 Nicole Fenner
Pavone Group
Senior PR & Influencer Marketing Manager
Nicole Fenner joins Pavone Group as our senior public relations and influencer marketing manager. She brings with her an impressive roster of communications and influencer marketing experience with some of the world's biggest consumer brands, including Coca-Cola, John West Foods, Microsoft, General Mills, Kayak, Lidl, Grubhub, P&G, Kerry Foods and PlayStation. The good news? She'll be putting all of that expertise to work for Pavone Group's clients. Welcome to the team, Nicole!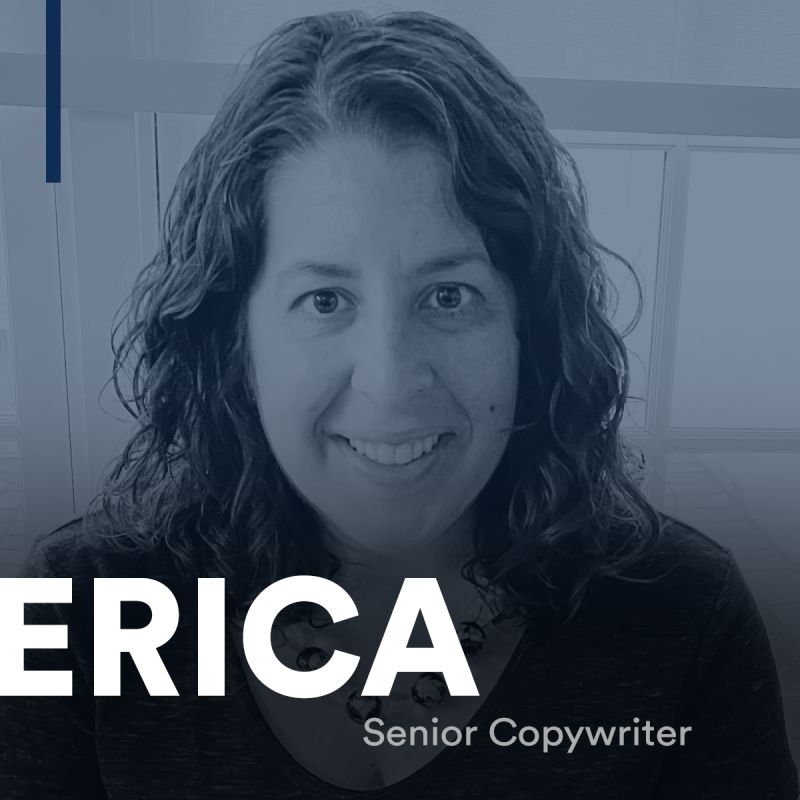 Erica Reed
Varsity
Senior Copywriter
We're excited about the arrival of Varsity's new Senior Copywriter Erica Reed. She's a self-described word nerd, which is exactly why we hired her. She's also an aspiring professional baker. On her first day, she set the bar VERY high for all future new hires when she brought cake pops for the Varsity team. Well played, Erica.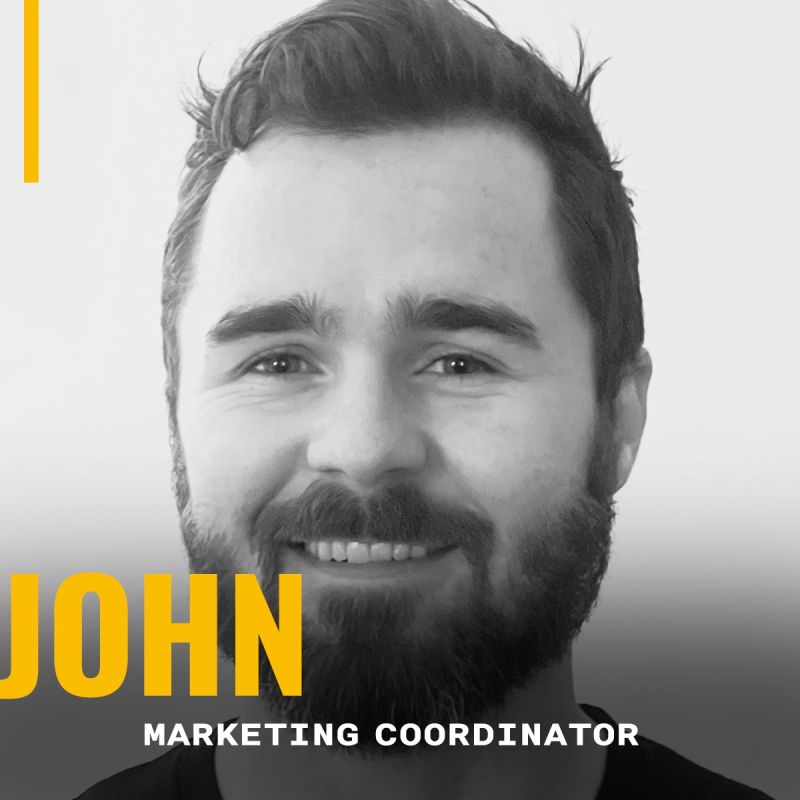 John Martin
Pavone Group
Marketing Coordinator
The newest addition to our Philadelphia office is John Martin. John joins the team as a marketing coordinator and is driven by the belief that Creativity (with a capital C) can be found in nearly any work. That's good, because we've got a lot of Creativity here at Pavone Group.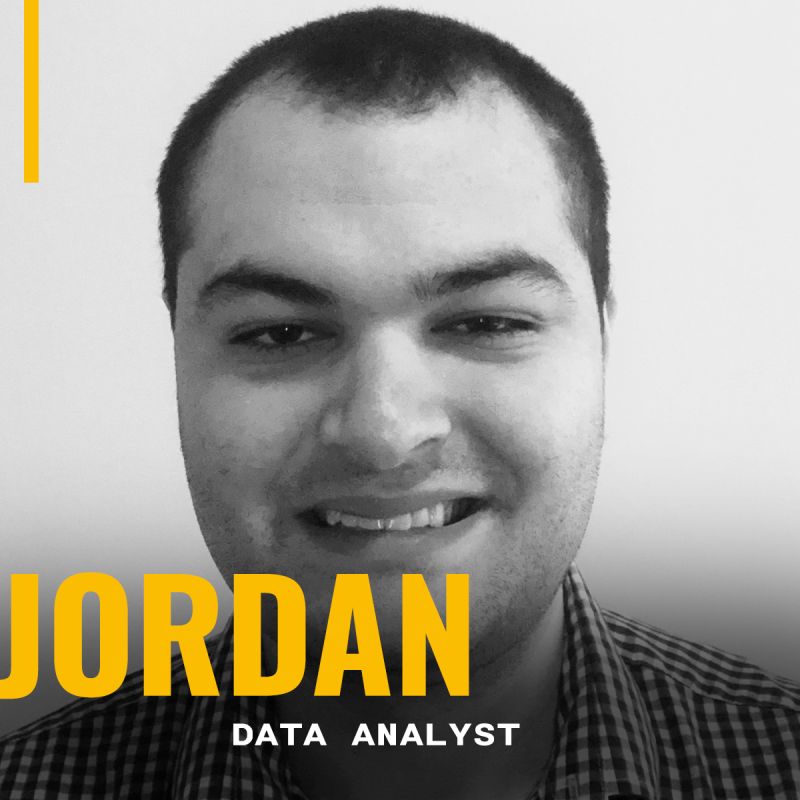 Jordan Salsman
WildFig
Data Analyst
Our team of data scientists at WildFig are the analytical brains behind a lot of work at Pavone Group. That team got bigger (and smarter) today with the addition of Jordan Salsman as WildFig's newest data analyst.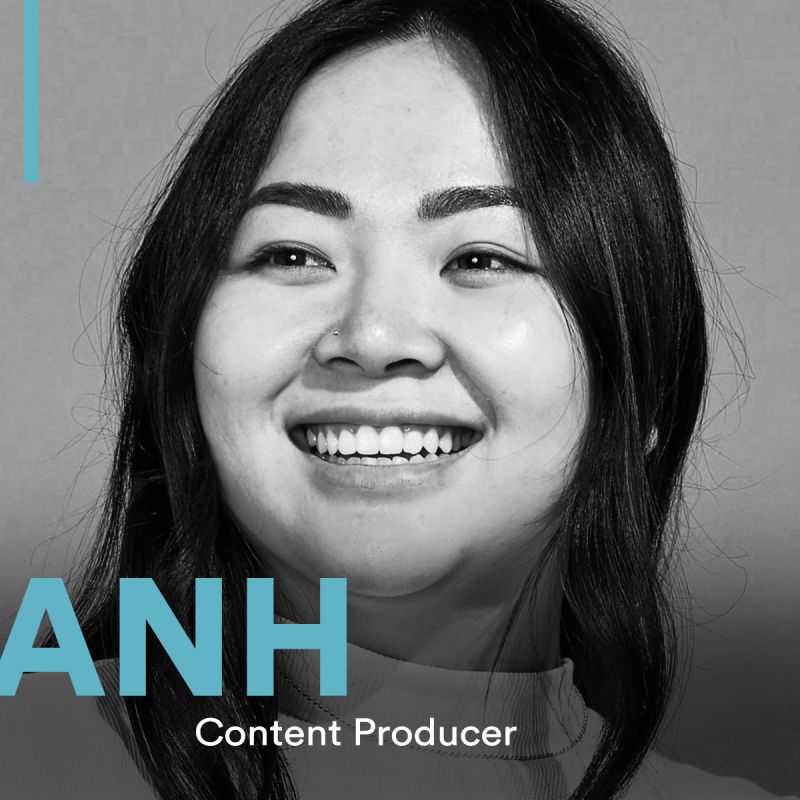 Anh Ly
Pavone Group
Content Producer
Hooch is Pavone Marketing Group's content creation studio (and a busy one at that). The team got a boost today with the addition of Anh Ly as Hooch's newest content producer. Two of Anh's dreams? To get a real estate license and her motorcycle license – in no particular order. Welcome, Anh!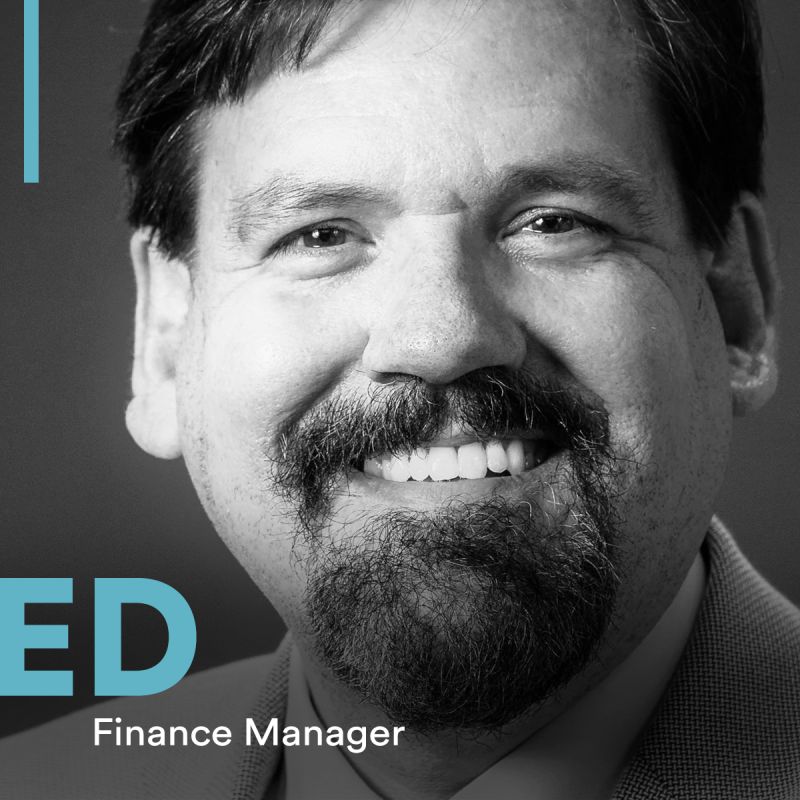 Ed Semple
Pavone Group
Finance Manager
Our accounting team is growing and that's always a good thing. Our newest addition is Ed Semple, who joins Pavone Marketing Group as a finance manager. If Ed had a super power he'd want x-ray vision. His kryptonite? Black licorice. Can't argue with that, Ed. Welcome aboard!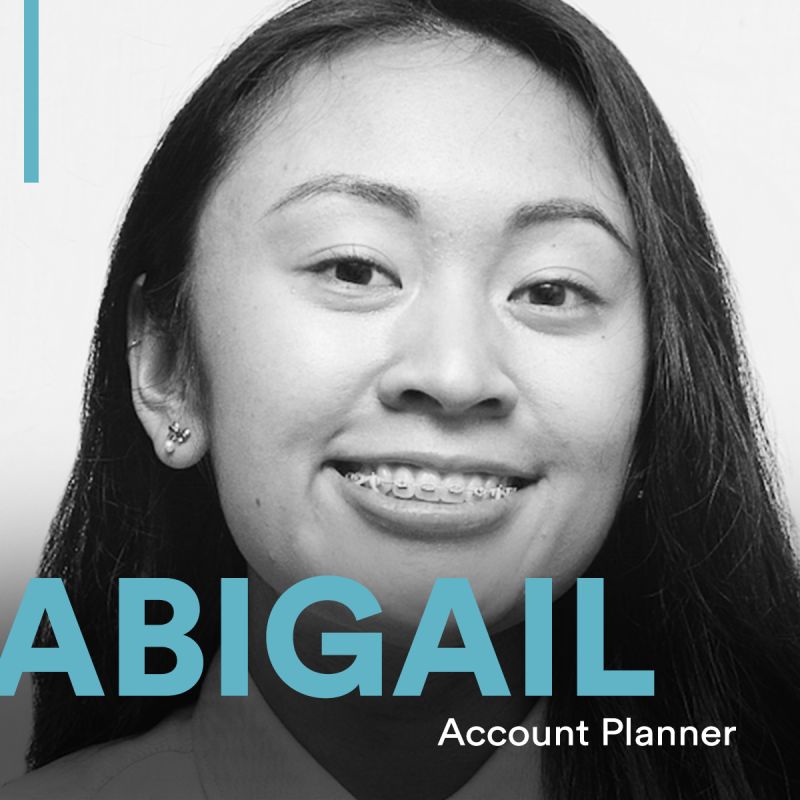 Abigail Bencio
Pavone Group
Account Planner
Abigail Bencio "loves to understand how people work and what makes them tick." That curiosity is why she's Pavone Marketing Group's newest account planner. Welcome to the team, Abigail!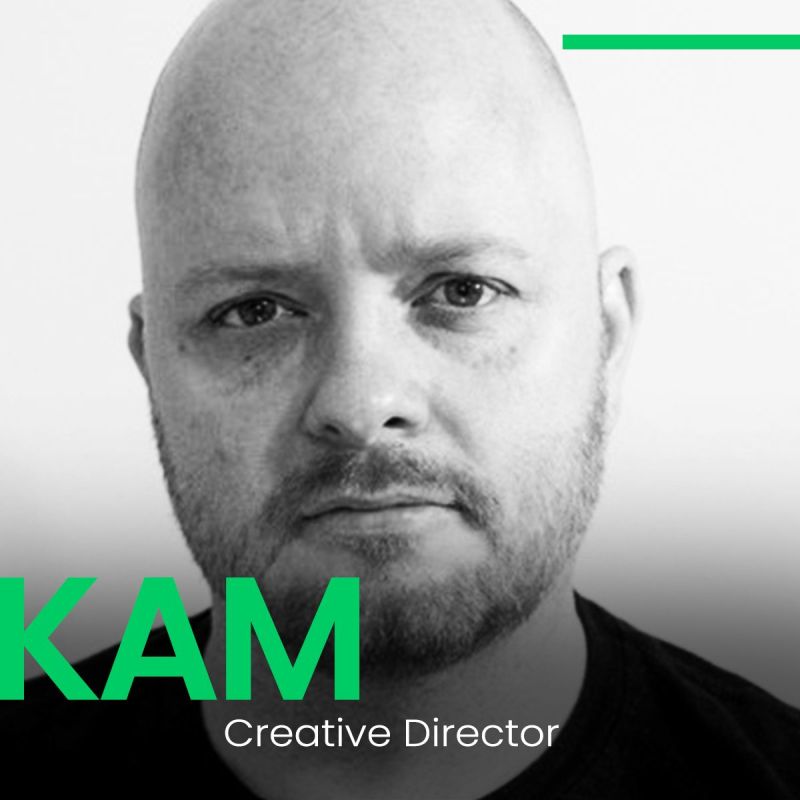 Kameron Paries
quench
Creative Director
Our Atlanta office has been coming alive lately with a few new additions. The latest is quench's new creative director, Kameron Paries. The three things Kam would bring with him if he were stuck on a desert island? A tarp, a hatchet and a yo-yo. And if you think the yo-yo is for fun and games, think again.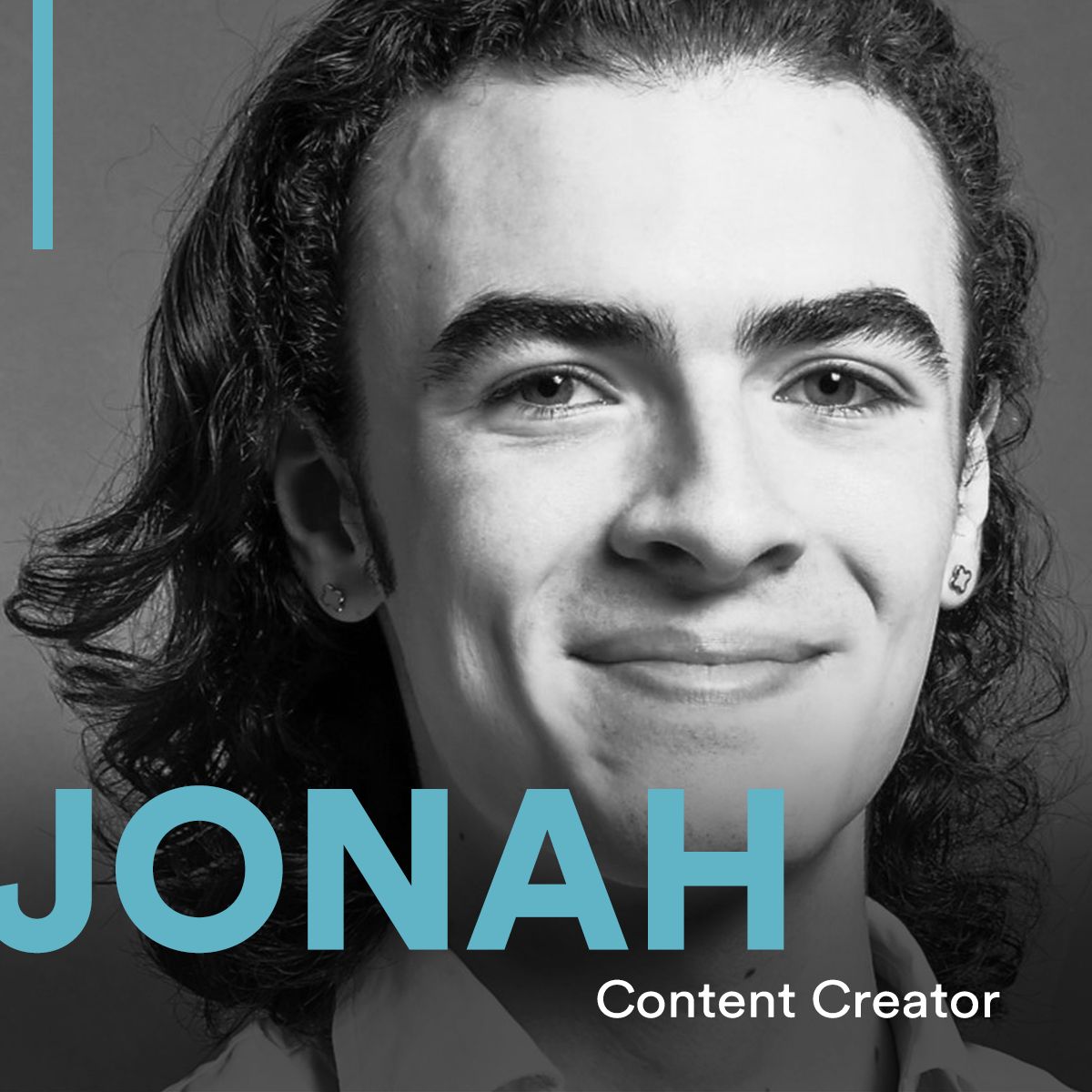 Jonah Cameron
Pavone Group
Content Creator
Jonah Cameron is a graduate of Atlanta's renowned The Creative Circus advertising portfolio school and he's also PMG's newest content creator. He's currently working on a screenplay that he hopes to finish one day, he knows how to cook a mean steak with bruschetta and if he were stranded on a desert island he'd want to take his cat, Moonee. Welcome to the team, Jonah!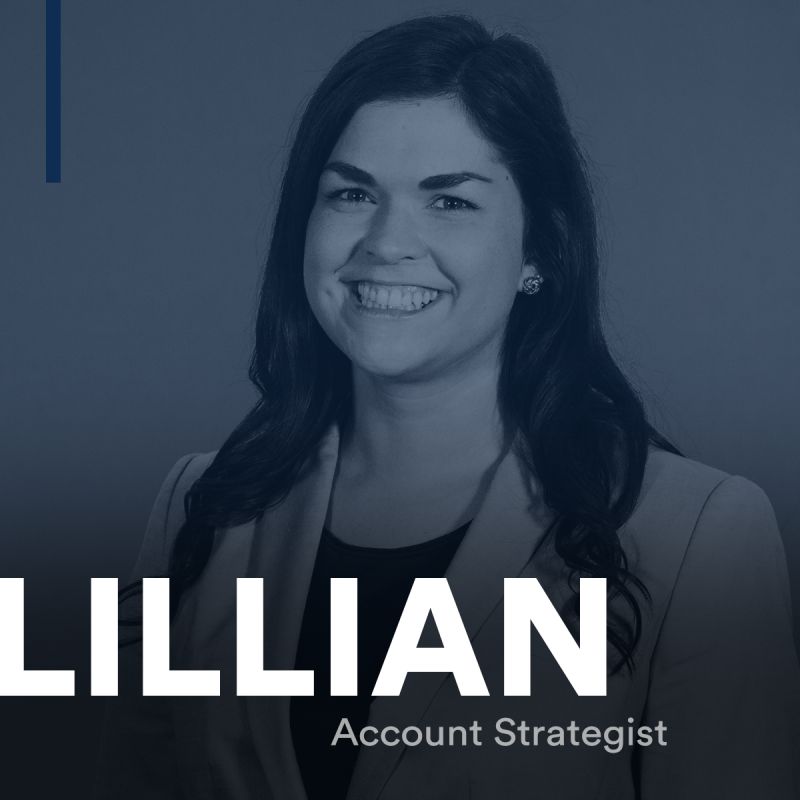 Lillian Hurley
Varsity
Account Strategist
The Varsity team continues to grow with the addition of Lillian Hurley as an account strategist. Lillian is a former media planner/buyer (a skill that will come in very handy in her current role) and will be based in Pavone Marketing Group's Philadelphia office. Welcome to the team, Lillian!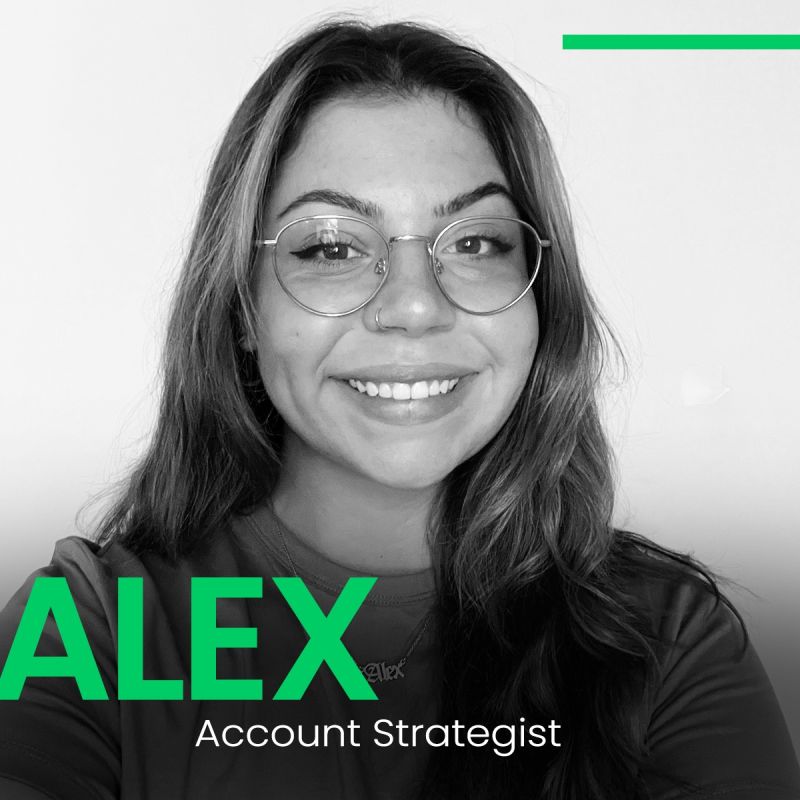 Alex Swanson
quench
Account Strategist
Alex Swanson joins quench as an account strategist. Alex was born and raised in Philly and studied PR at Drexel and Temple (it doesn't get much more Philly than that!). Welcome, Alex!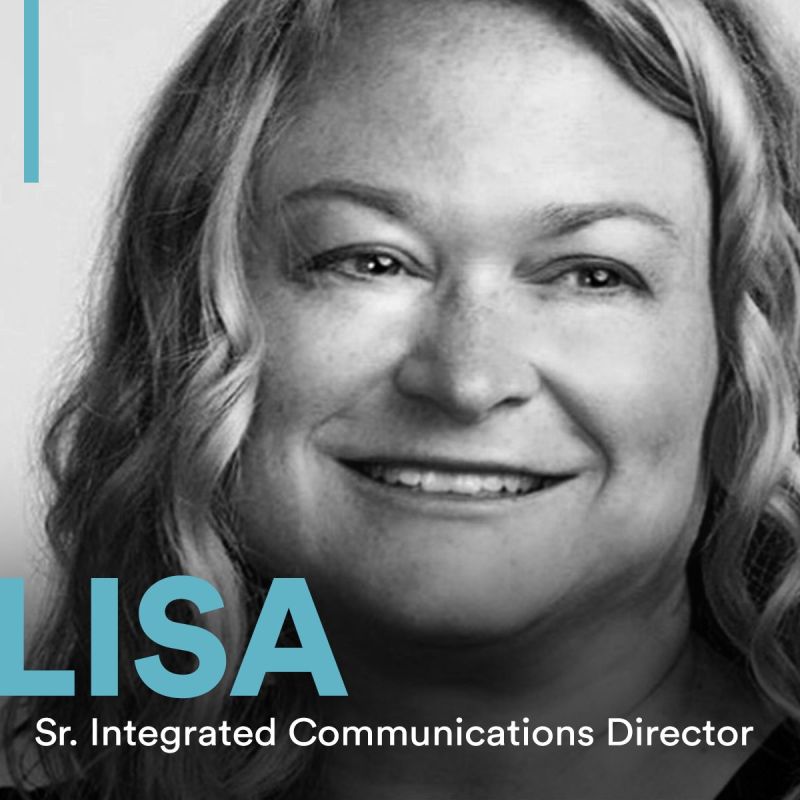 Lisa Corry-Godby
Pavone Group
Senior Integrated Communications Director
When Lisa Corry-Godby left the PMG team earlier this year, we were sad to see her go. So you can imagine our excitement when she returned today as our Senior Integrated Communications Director. Welcome back, Lisa! Turns out, we're getting pretty good at recruiting (re-recruiting?) what's known as "boomerang hires," It means we're a company people want to come back to, and that's always a good thing.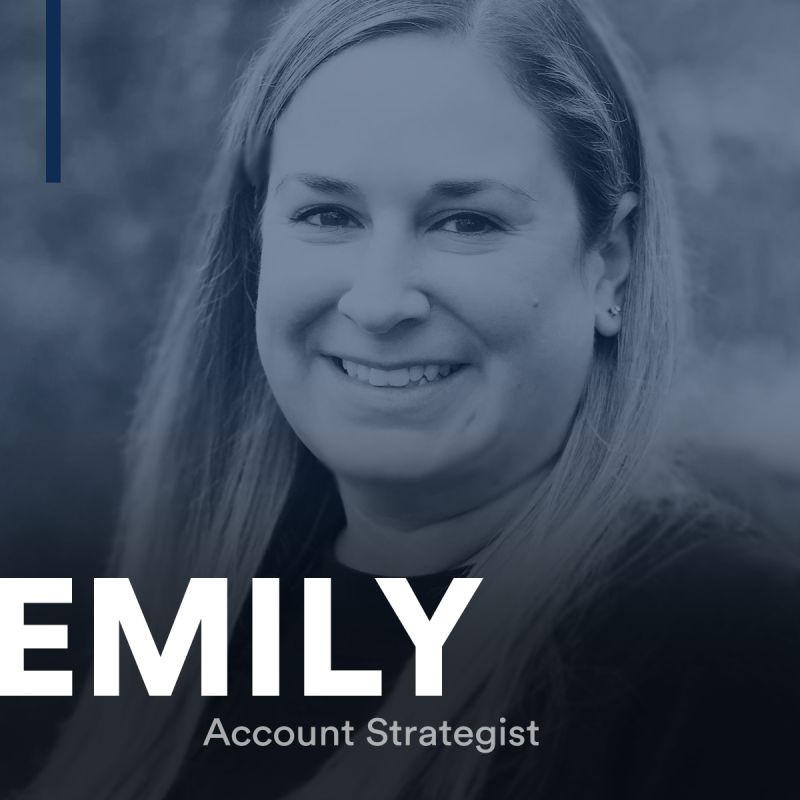 Emily Runyon
Varsity
Account Strategist
It's always nice when a former employee returns to the team, which is why we're excited to welcome Emily Runyon back to Varsity as our newest account strategist. Emily first started at Pavone Marketing Group in 2006 and returns after a year of "exploring other opportunities before remembering how great Varsity is." Her words, not ours – we swear.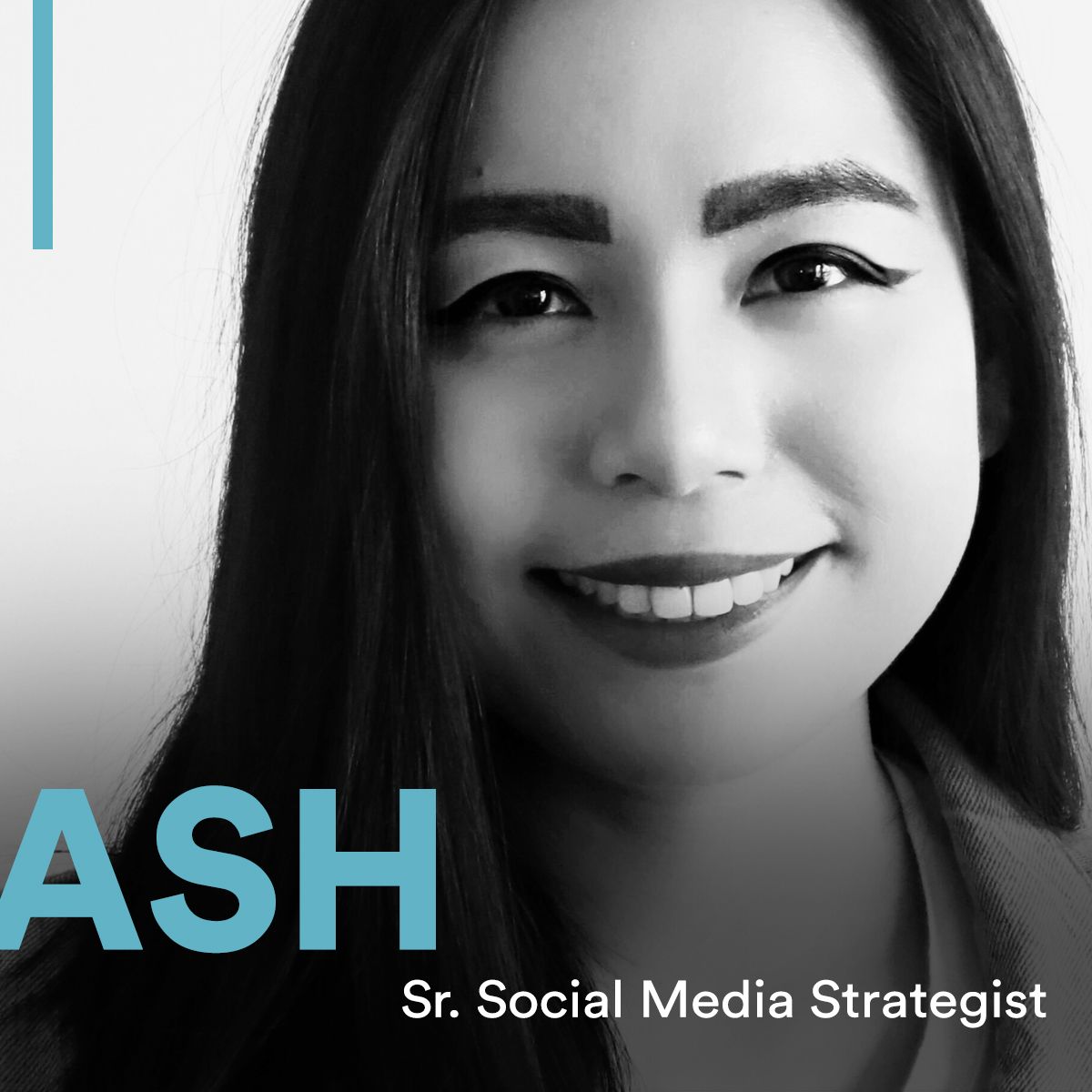 Ash Po
Pavone Group
Senior Social Media Strategist
We're not taking the summer off when it comes to growing our team. Our latest addition is Ash Po, who joins PMG as a senior social media strategist. Ash's career started in event planning and included a stop in the fashion industry before she found her calling in marketing and social media. If she were stranded on a desert island? Ash is all about the essentials, bringing a knife, a fishing net and a satellite phone.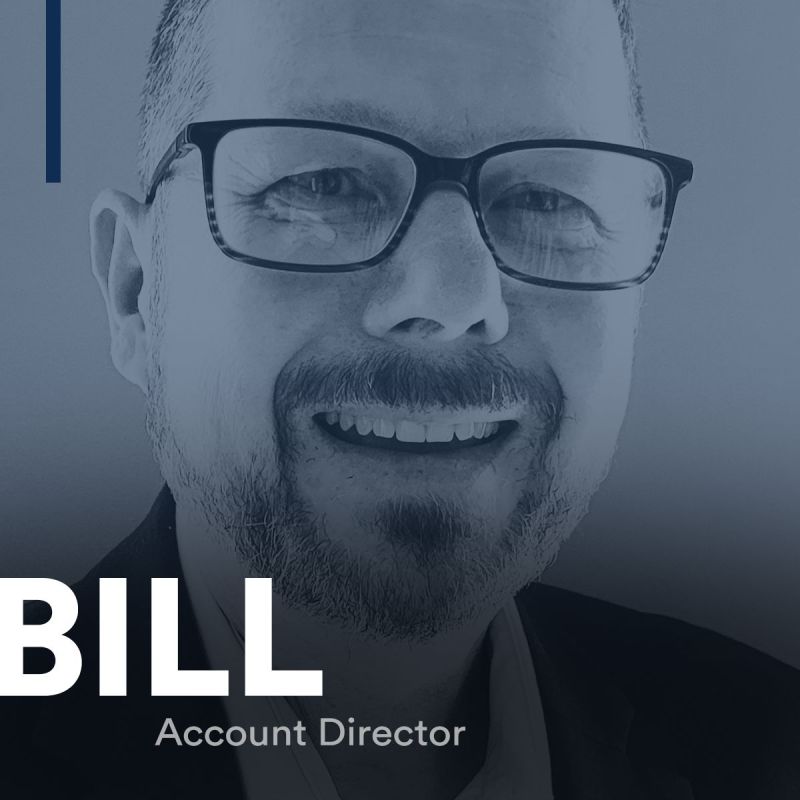 Bill Mulligan
Varsity
Account Director
Of all the agencies in Pavone Marketing Group, none is hotter and growing faster than Varsity. That growth continues with the addition of Bill Mulligan as Varsity's account director. Bill is a marathoner and an avid camper who describes himself as a "fierce protector of clients." He also aspires to one day solve Wordle in one try. Good luck with that last one, Bill.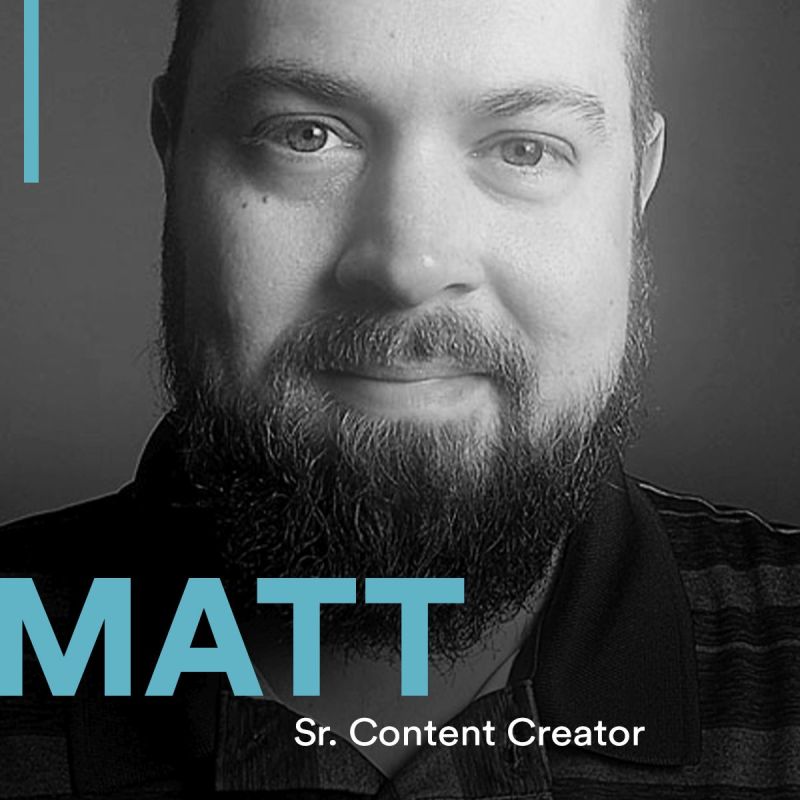 Matt Gruber
Pavone Group
Senior Content Creator
Now more than ever, the business of marketing and advertising lives in a maker-world. With that in mind, we've strengthened our social media and digital content creation abilities by bringing onboard a bonafide maker in the form of Matt Gruber, whose experience includes building content for brands like Cinnabon, Schlotzsky's and Jamba Juice.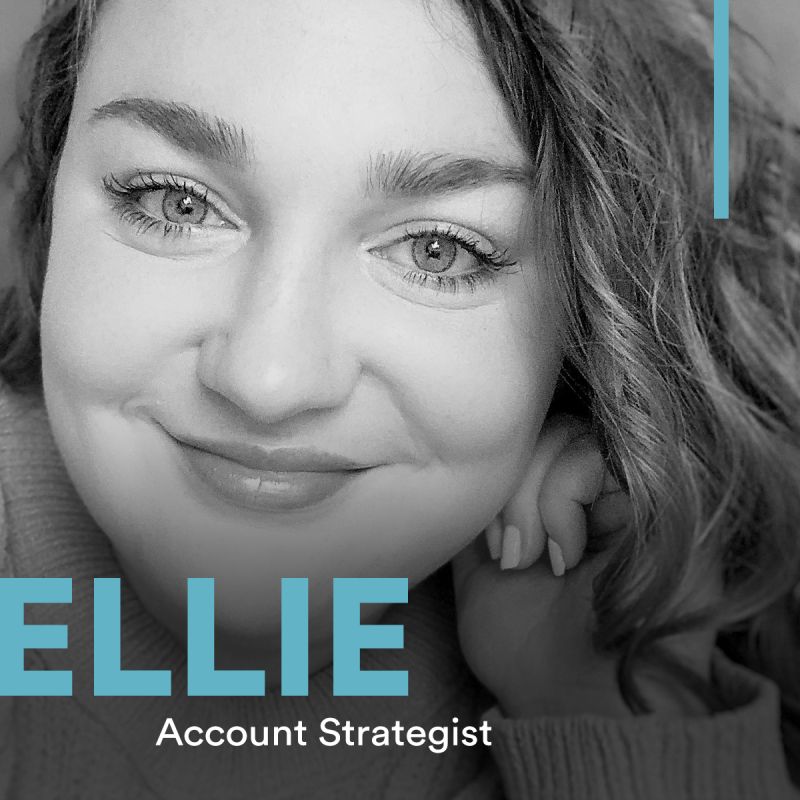 Ellie Weaver
Varsity
Account Strategist
Our Varsity team has grown (again) with the addition of Ellie Weaver, who joins the team as our newest account strategist. With extra time, she'd "make a dent in my to-be-read pile of books." If she had a super power, it would be the ability to travel through space and time – probably to do more reading.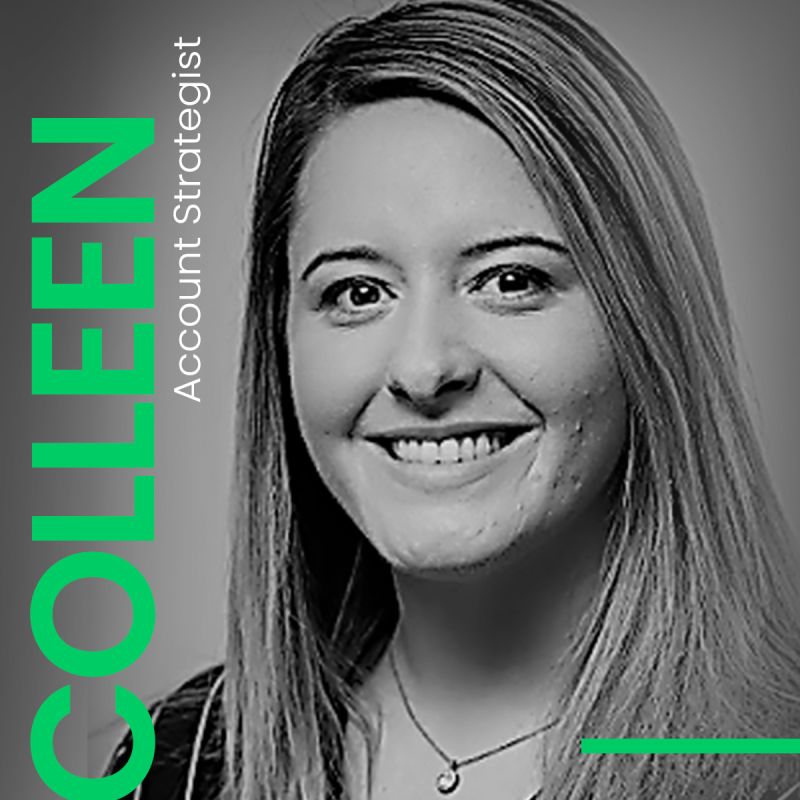 Colleen Chase
quench
Account Strategist
Our newest account strategist has arrived and her name is Colleen Chase comes to us with a boatload of technical experience managing budgets (large and small) as well as a proven track record of leading multi-channel digital campaigns. She's also passionate about music, with a radio being one of the things she'd want if she were stranded on a desert island.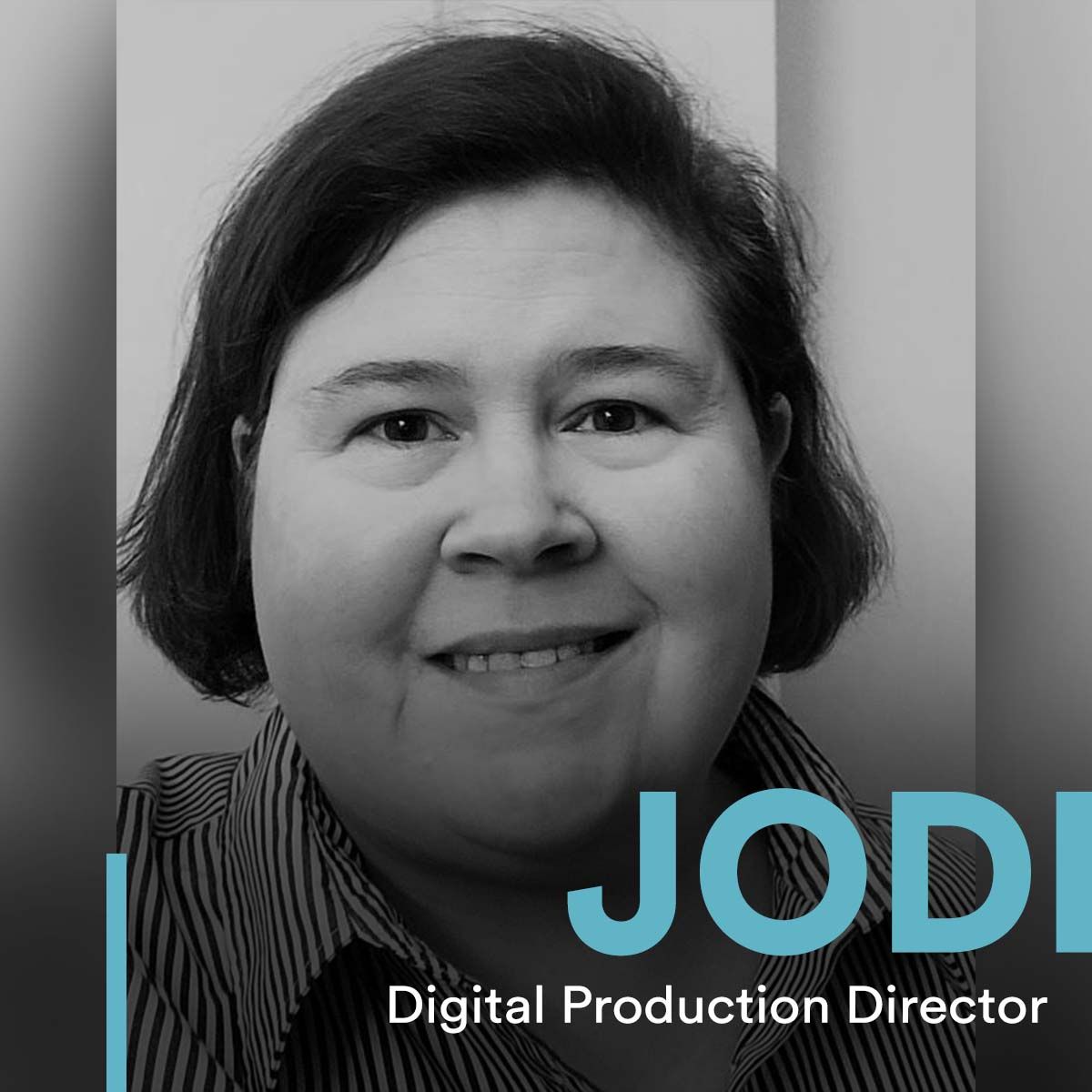 Jodi Christman
Pavone Group
Digital Production Director
Jodi Christman is the newest addition to the PMG team, joining our Harrisburg office as our digital production director. Jodi is a 30-year marketing vet and a previous Central Penn Business Journal "Forty Under 40" recipient. She also owns the Bee Gees Greatest Hits and isn't afraid to admit it.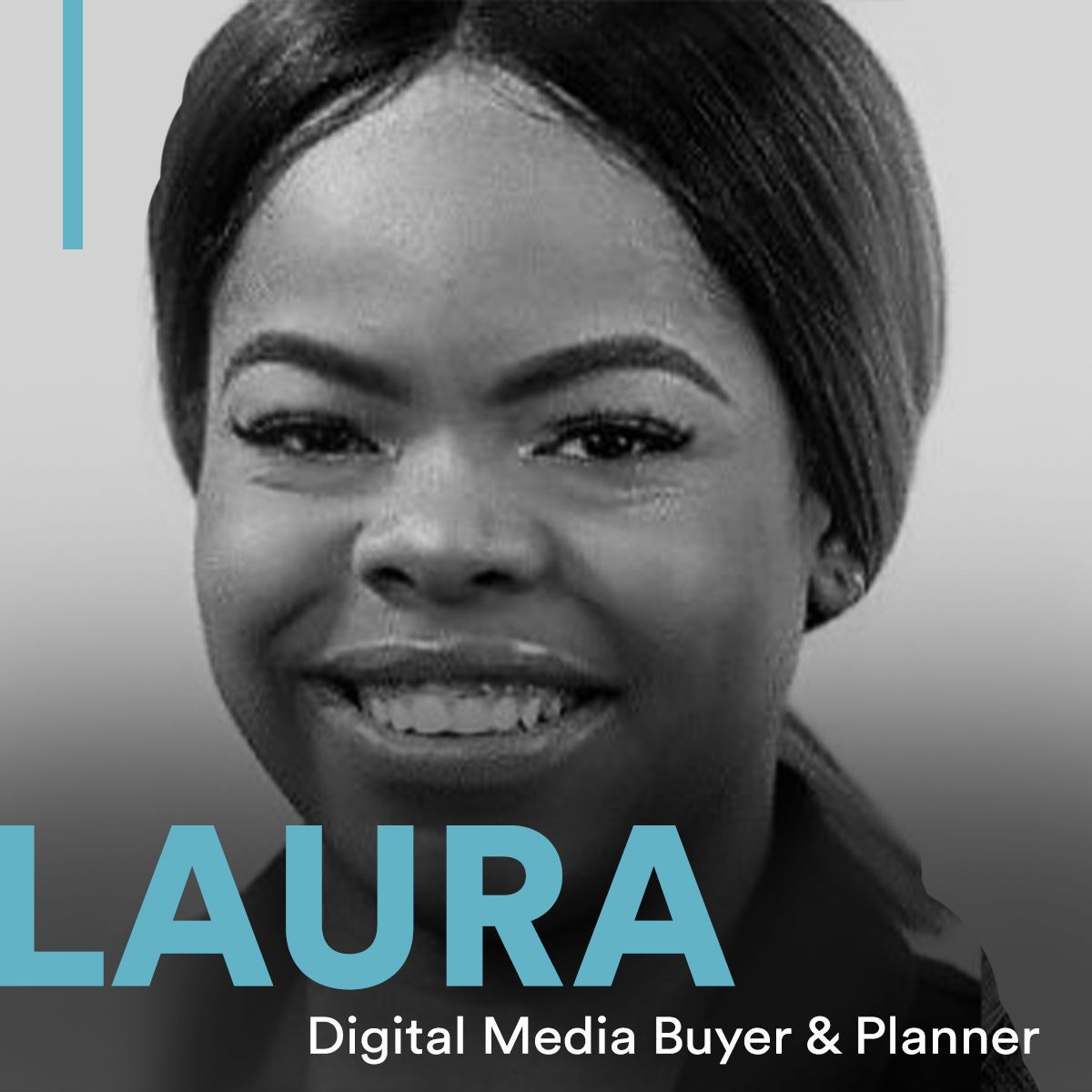 Laura Lumbayi
Pavone Group
Digital Media Planner & Buyer
Laura Lumbayi is motivated and driven and she's also PMG's newest digital media planner & buyer. The one thing Laura is proud of but she doesn't like to talk about because she's humble (but we'll talk about it)? She owns an orphanage in Africa and travels there frequently for community service. See, we told you she was motivated and driven.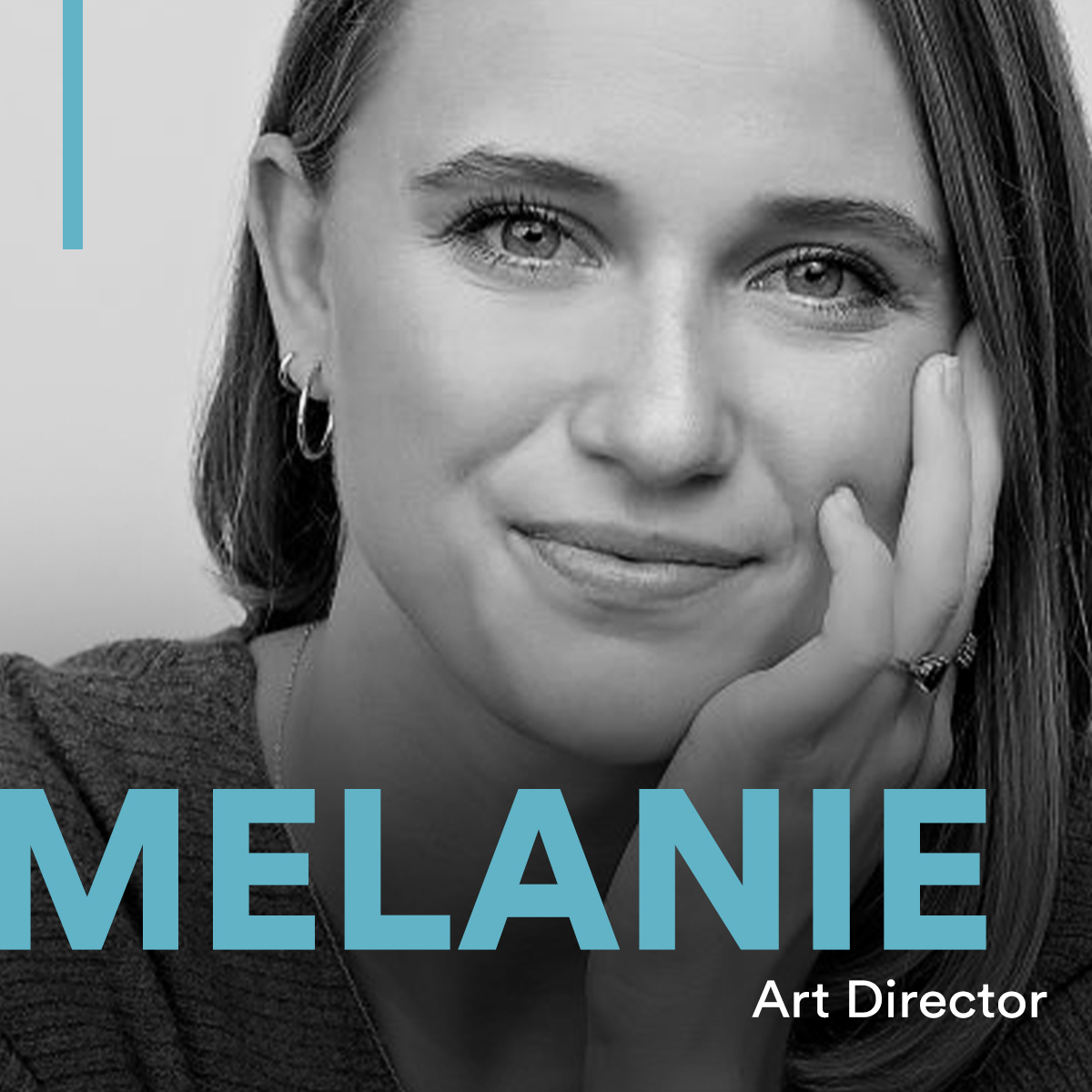 Melanie Rankin
Pavone Group
Art Director
Melanie Rankin once walked on fire. We have no idea why, but she did, and that's pretty cool. While we can't guarantee that she'll walk on hot coals in her role as PMG's newest art director, we can guarantee a few metaphorical fires. Whether she walks on them or just puts them out with her seasoned creative skills (or both) is up to her. Welcome to the team, Melanie!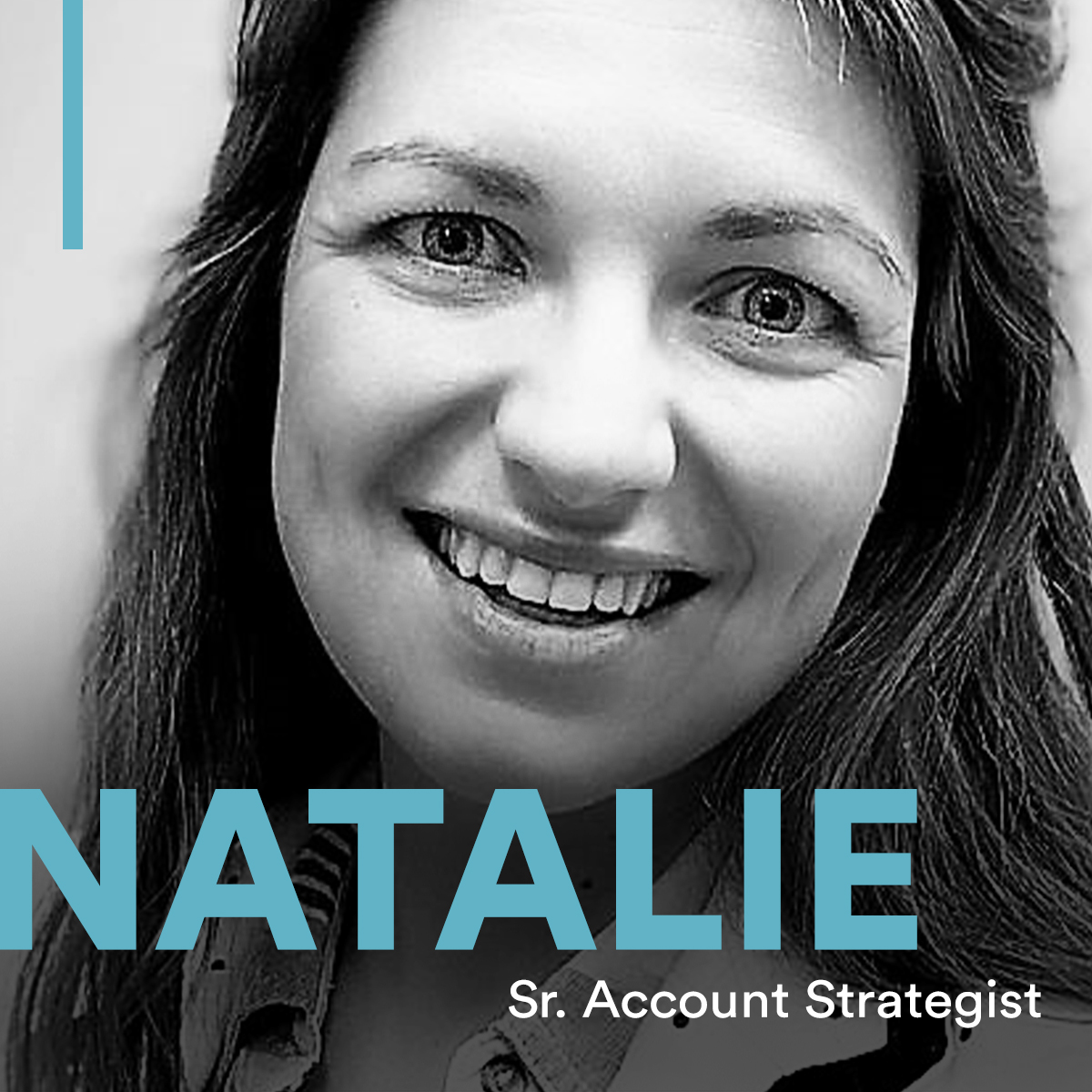 Natalie Groeger
Varsity
Senior Account Strategist
Our Varsity team has grown with the addition of Natalie Groeger, who joins the team as our newest senior account strategist. Natalie credits her grandparents and their involvement in her life for inspiring her career in senior marketing. Welcome to the team, Natalie!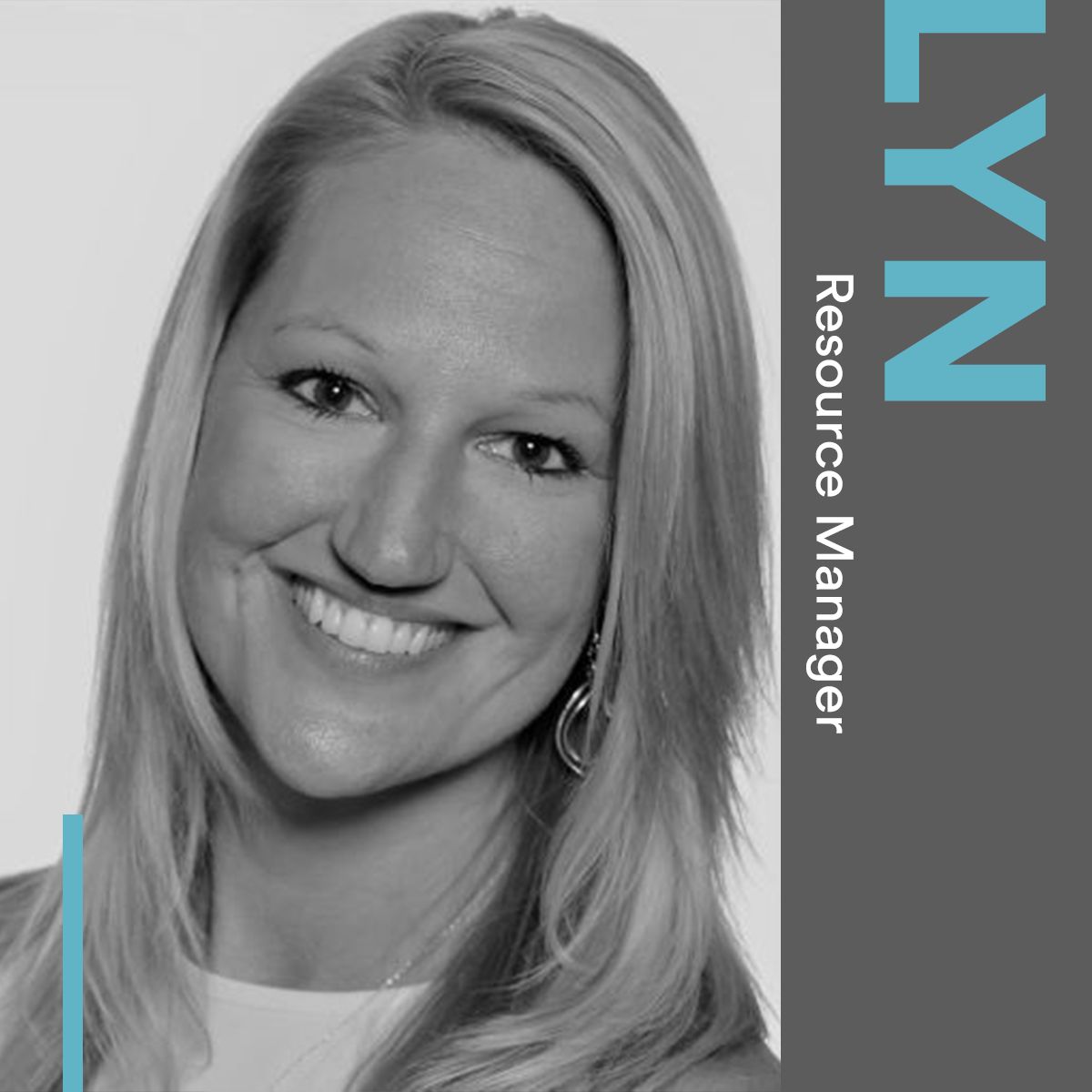 Lyn Porter
Pavone Group
Resource Manager
A burst of energy has arrived in the Pavone Marketing Group Resource Management department in the form of our newest arrival, Lyn Porter. Lyn describes herself as a "total Rock girl" (the actor, not the musical genre) and makes us all feel lazy by completing her "Move" and "Exercise" rings on her iWatch by 7:30 a.m. every day. Welcome to the PMG team, Lyn!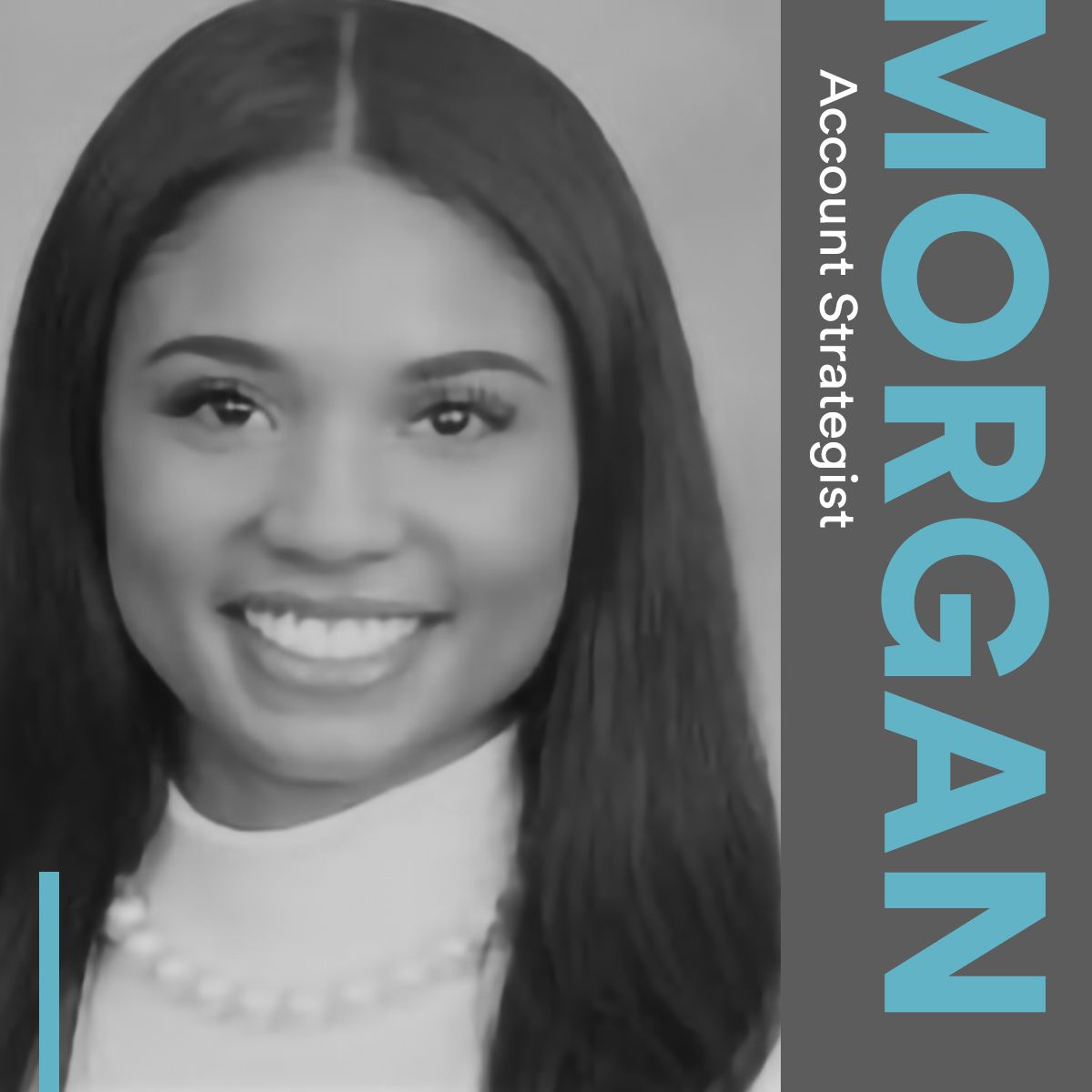 Morgan Jackson
Pavone Group
Account Strategist
Six weeks after joining PMG as an account strategy intern, Morgan Jackson has joined the team as a full time addition. Morgan is a University of Georgia graduate with a dual major in Advertising and Sociology. She's passionate about learning -- which is good, because her position as an account strategist is all about learning -- and if she were a vehicle, she'd be a pink Volkswagen Beetle. Welcome, Morgan!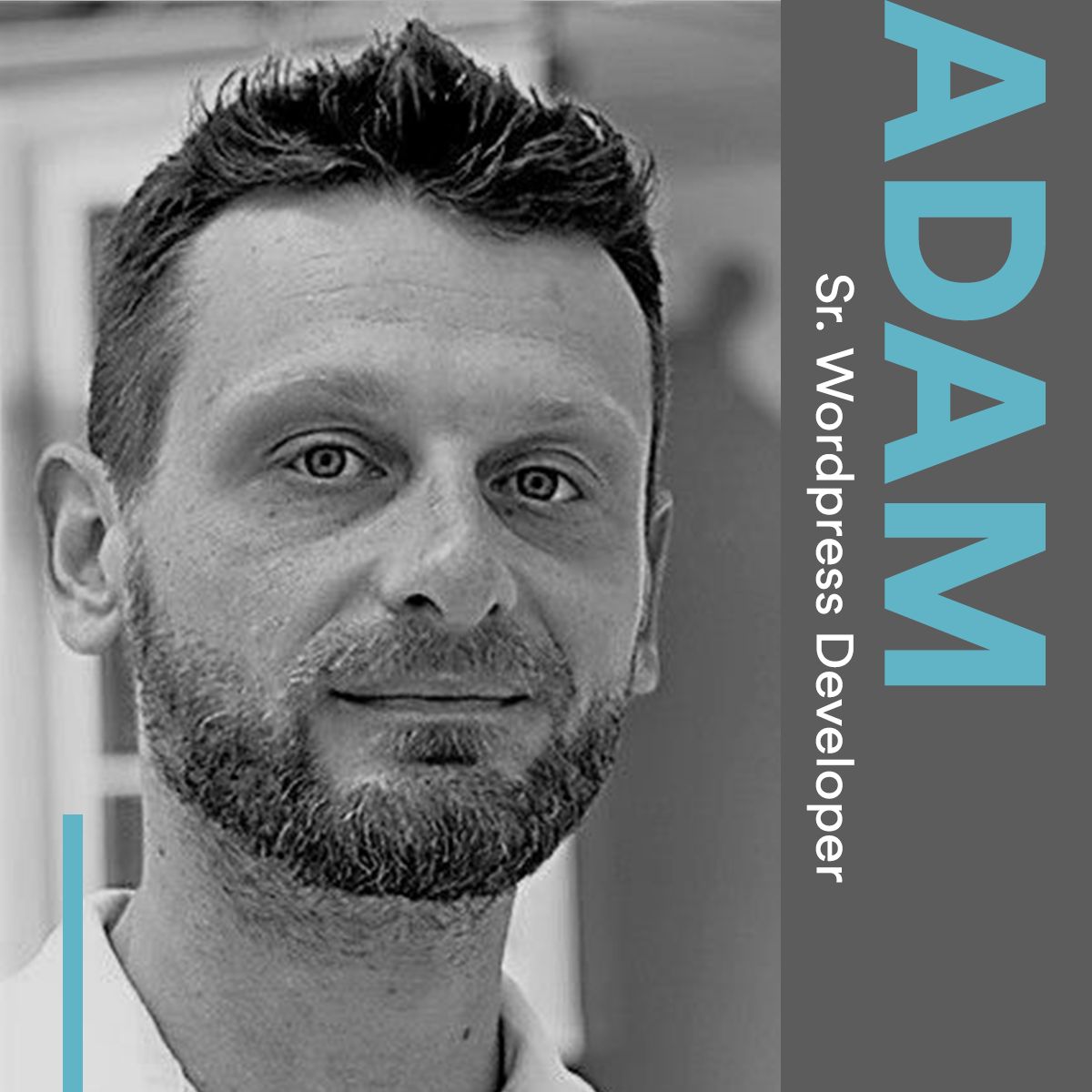 Adam Crooker
Pavone Group
Sr. Wordpress Developer
Adam Crooker has been around the block a few times. He started his career as an electrician, then became a print designer, then a web designer, then a developer, and then a web producer before switching back to developer. The result is one of the most well-rounded members of the PMG digital team -- and someone who might be able to fix a light switch in a pinch.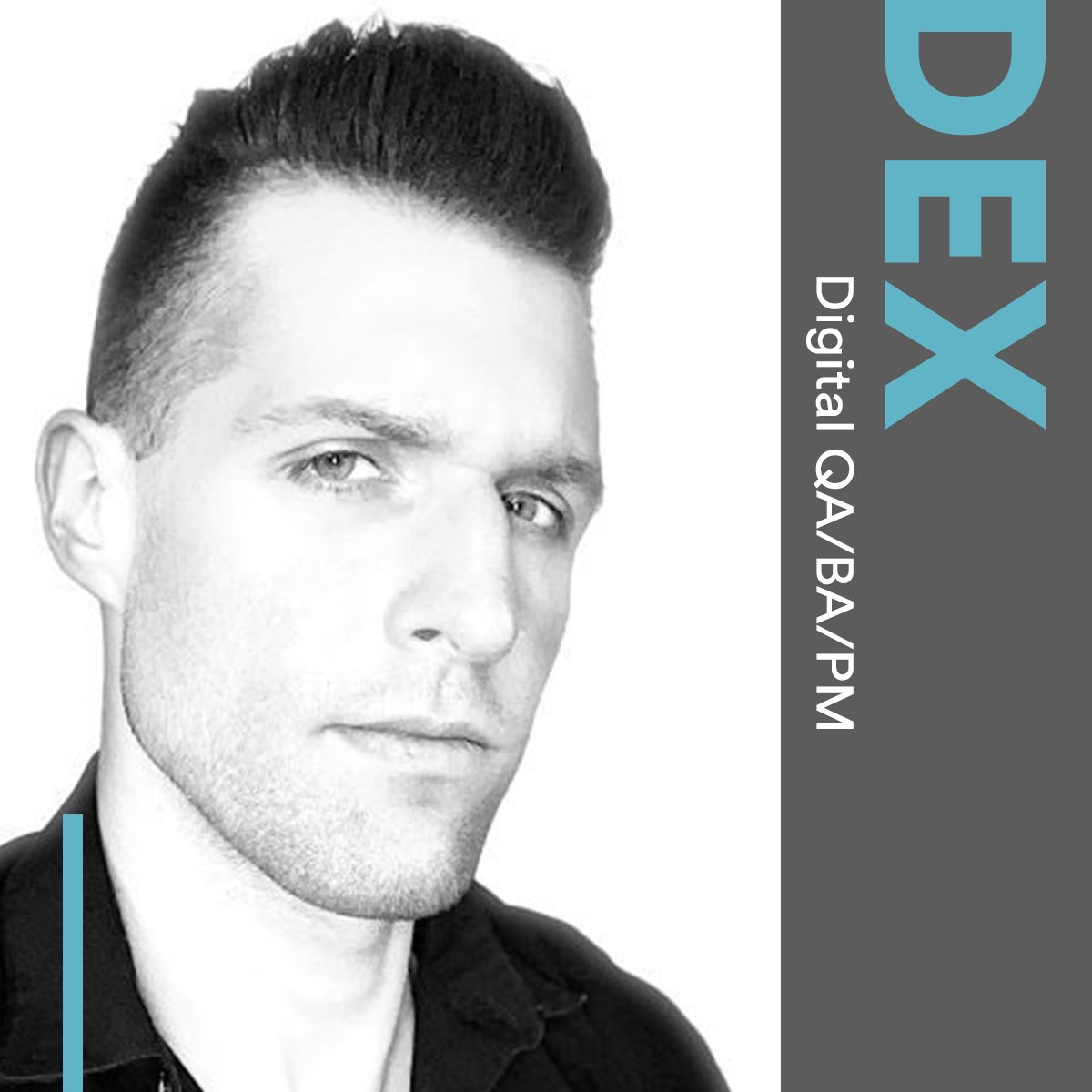 Dex Ryker
Pavone Group
Digital QA/BA/PM
Besides having the coolest name in the agency, Dex Ryker is also Pavone Marketing Group's newest digital team member. Everywhere he goes, Dex's high standards and unrelenting desire to improve efficiency have saved the companies he's worked for millions of dollars. We're looking forward to putting that profitable work ethic to the test for PMG's clients.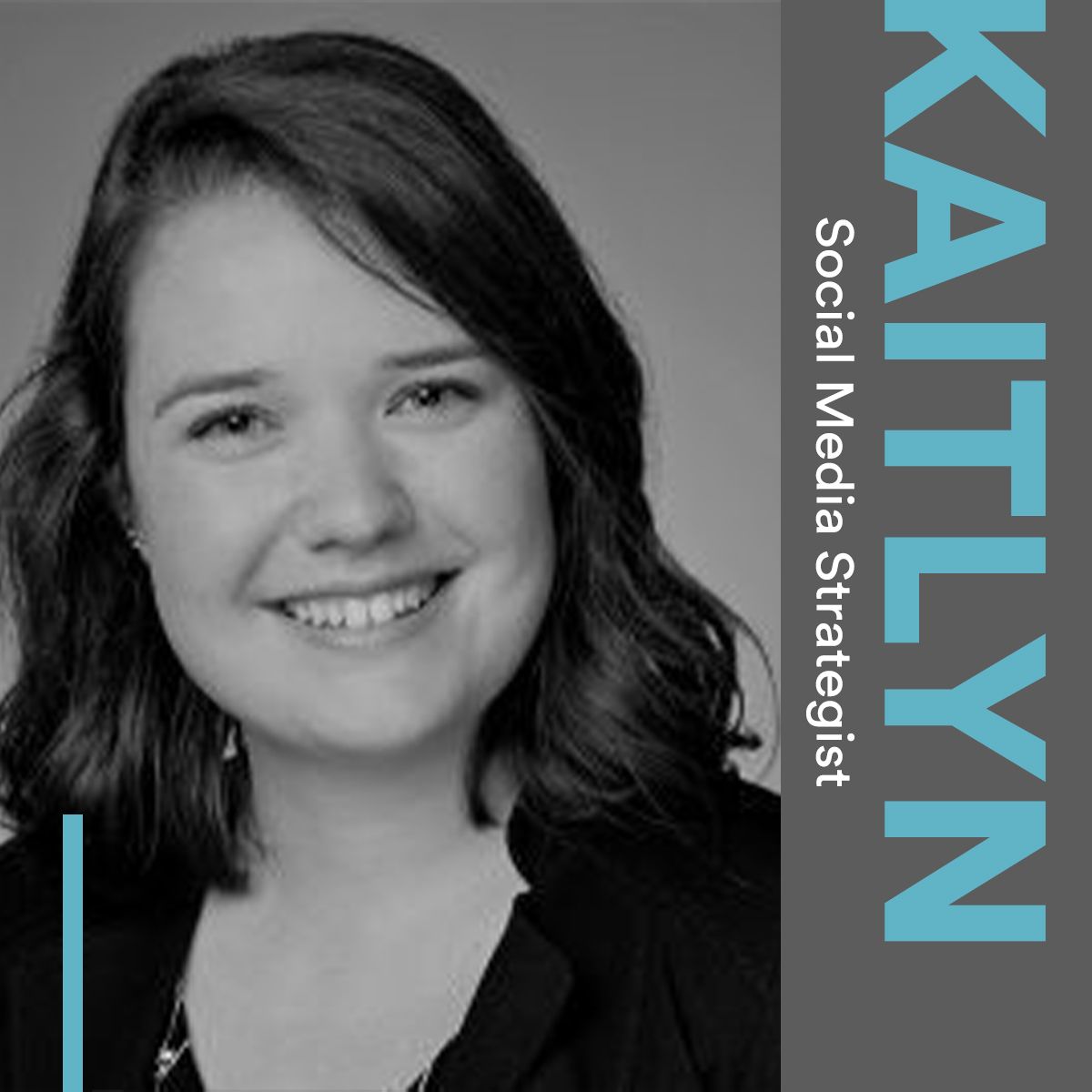 Kaitlyn Mulligan
Pavone Group
Social Media Strategist
The PMG social media team expanded with the addition of Kaitlyn Mulligan as the agency's newest social media strategist. Her arrival is actually a return to PMG, after previously working as an intern for Varsity in 2017. After leaving Varsity, Kaitlyn moved to Florida, where she honed her social media skills for Walt Disney World.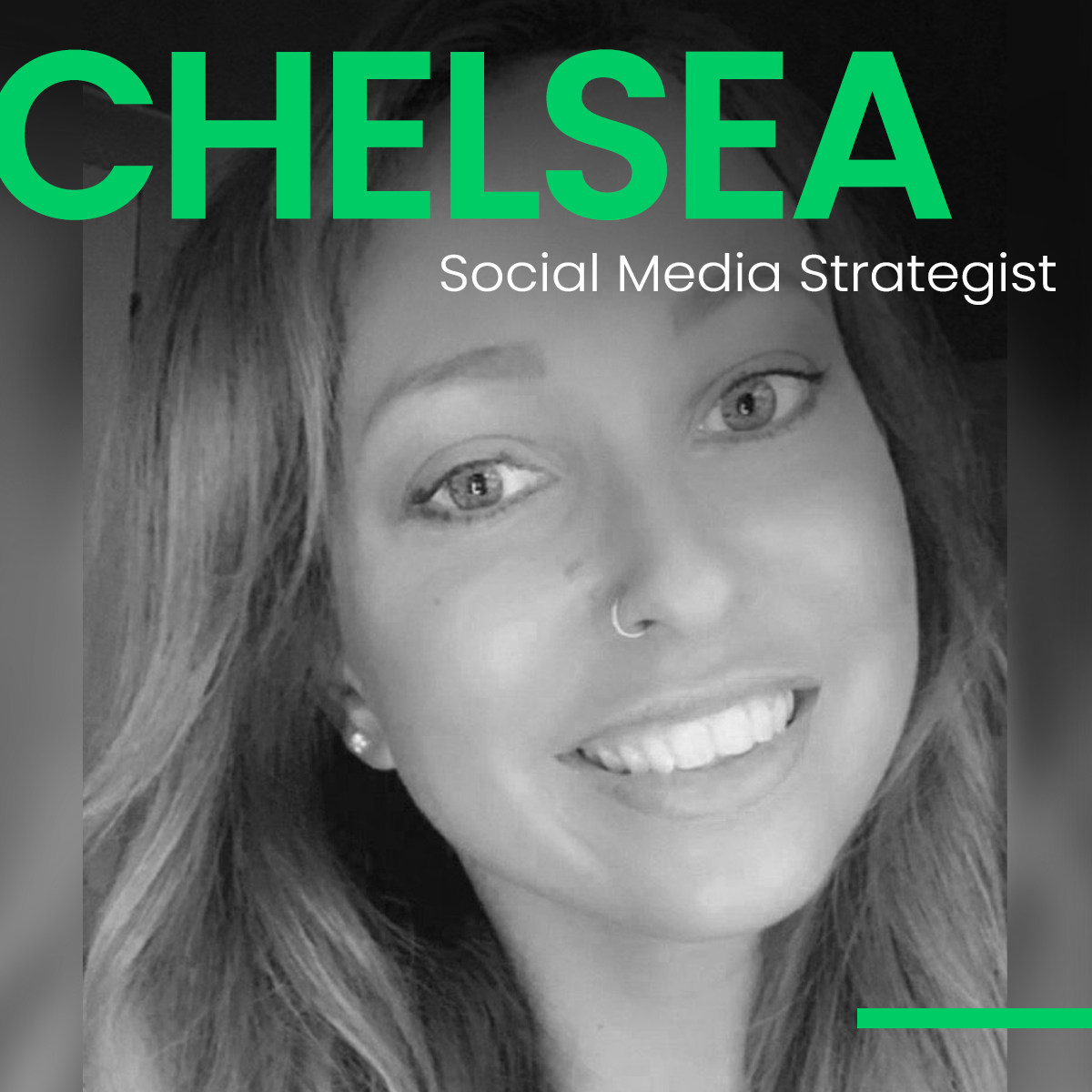 Chelsea Kintzing
quench
Social Media Strategist
Welcome to the Philly office, Chelsea Kintzing! Chelsea is our new social media strategist and she's got confidence and enthusiasm for days. She's also a bulldog lover (aren't we all?) with a four-year-old English Bulldog named Marley.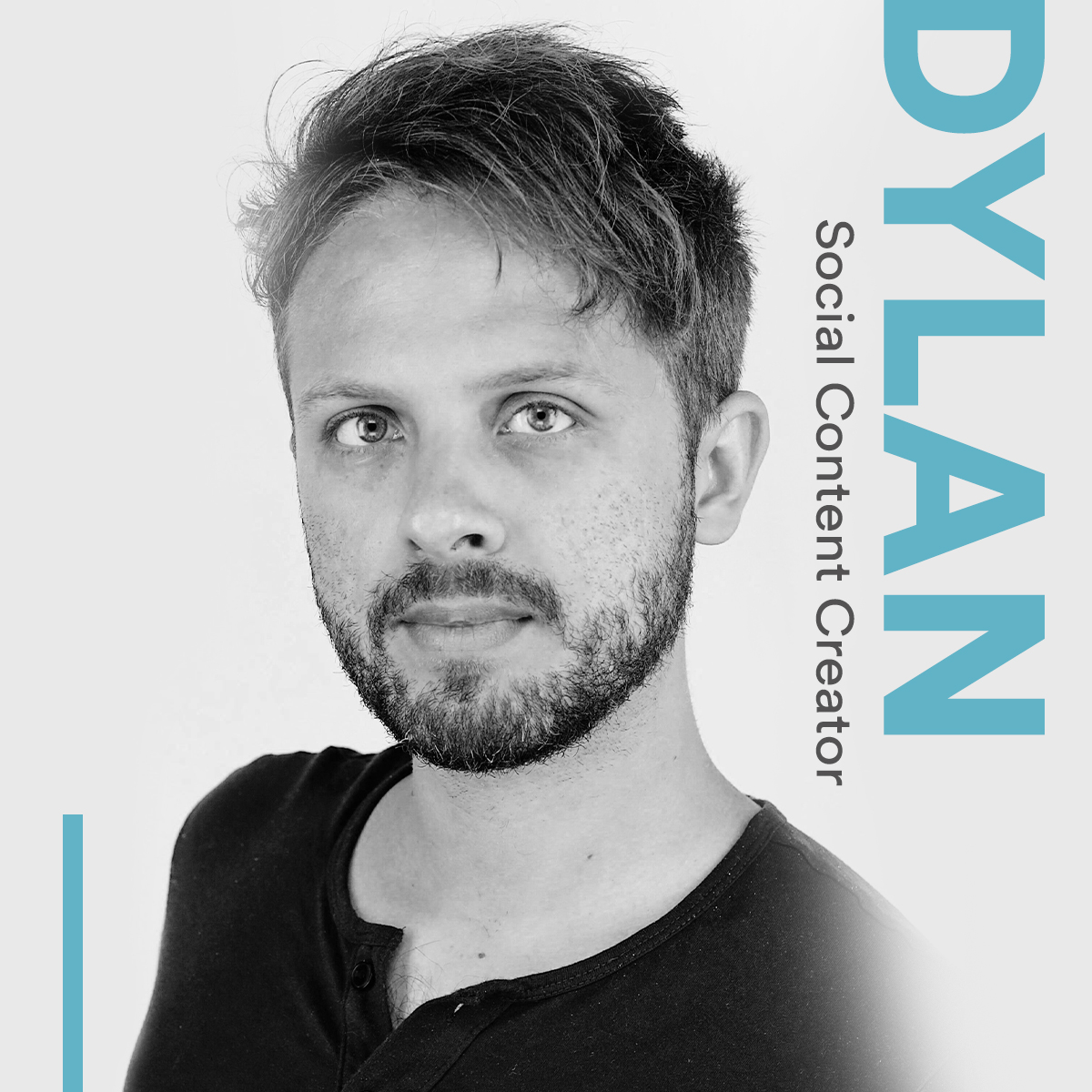 Dylan Tucson
Pavone Group
Social Content Creator
It takes a special set of skills to be dedicated to creating social media creative assets full time. That's why we're happy to have Dylan Tucson as our newest social content creator. Dylan will work out of our Philly office and enjoys volunteering, street photography, studying history and philosophy, karaoke and shouting at the TV during Jeopardy.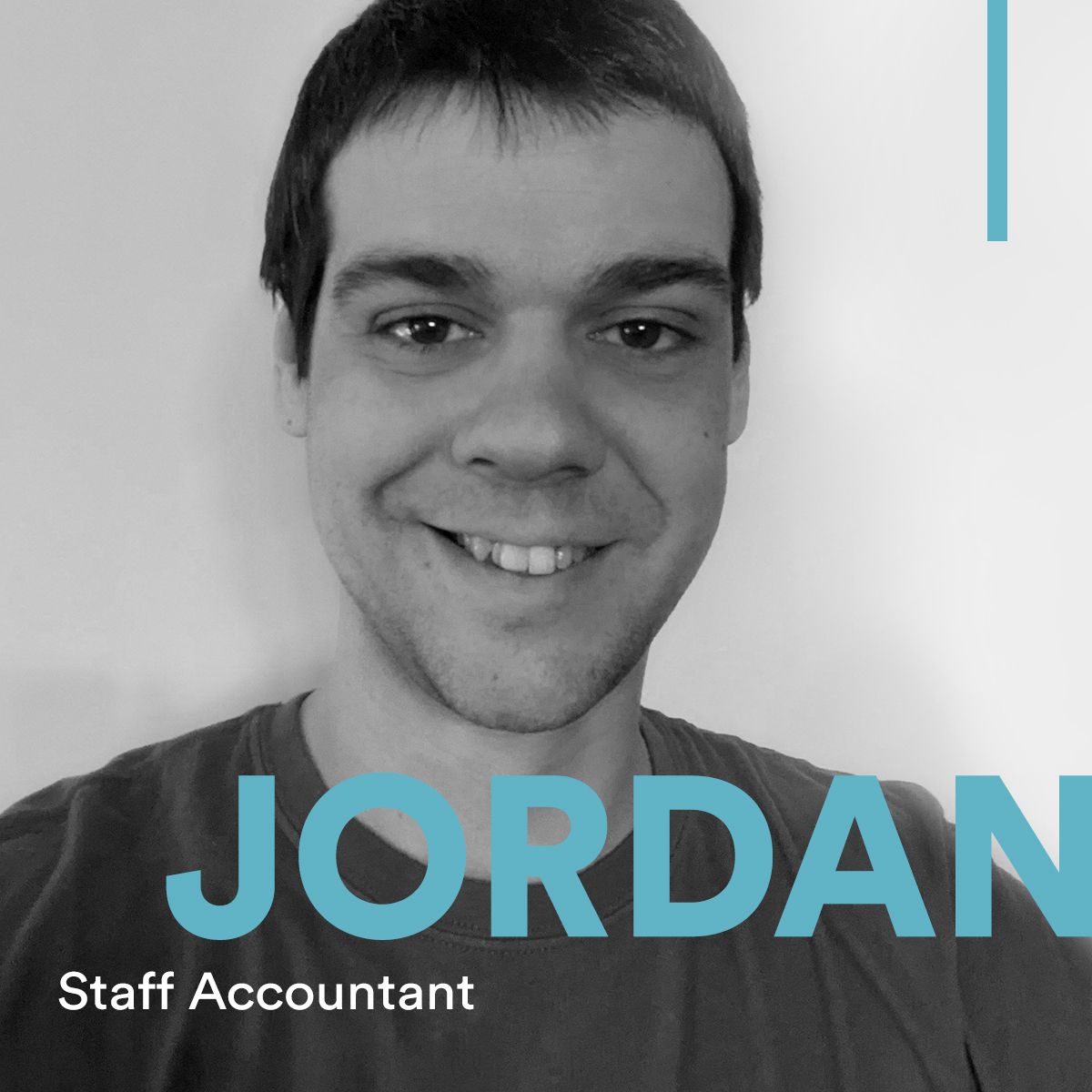 Jordan Frank
Pavone Group
Staff Accountant
A growing agency needs a growing accounting team and we're happy to welcome Jordan as our newest accountant. Jordan credits hard work (and lots of it) for getting him to where he is today. He's also not a fan of uncooked onions. Just so you know.
See Newsworthy Pavone Groupers

Current Openings
Media Project Manager
Pavone Group
Philadelphia, PA Office
Learn More

Senior Commerce Media Manager
Pavone Group
Philadelphia, PA Office
Learn More

Looking for a different role?
Show us what you got with a copy of your resume and we'll reach out as soon as we've got something for you.
Want to learn more about Pavone Group, our work and our people? Visit the Pavone Group Newsroom for news and other agency announcements.
Pavone Group COVID-19 Hiring Status
Pavone Group employees are currently working in a hybrid capacity. We are conducting all interviews and hiring actions in person where possible. All of our current and future opportunities will be performed in a hybrid capacity as well.  The health and safety of our employees is very important, so switching back to a fully remote work environment would be considered if necessary.